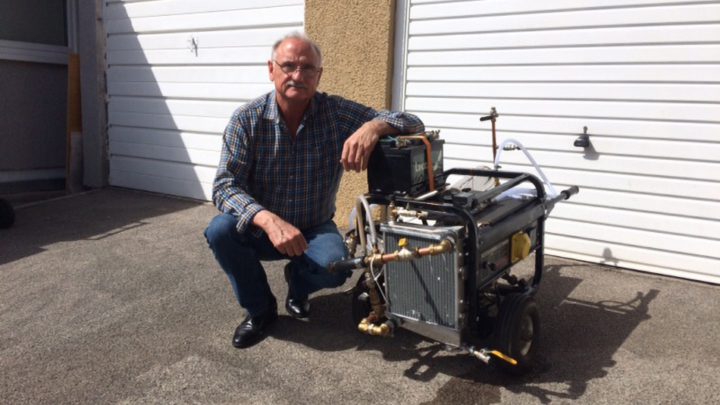 With the recent validation of this patent-pending innovation through a substantial grant, the company has successfully converted and commercialised a large power generator, paving the way for commercial rollout across static and mobile applications.
A thing of beauty
Founder and Welsh inventor, Steve Berrow, expressed his enthusiasm for the project, stating: "It's a thing of great beauty to see an engine running with no air intake and no exhaust. The practical applications are immense and will be a huge boost in reducing carbon emissions."
Berrow-Zeice has already demonstrated their ability to convert existing diesel engines to run on hydrogen without the high costs and time associated with hydrogen fuel cell technology. Their patented fuel replacement system produces zero emissions, not just CO2, on a large diesel Genset, and can be used in a range of engines, including all combustion engine cars and commercial vehicles.
Huge revenue potential
Current zero-emission vehicles run on either lithium batteries or hydrogen cells which means that building new automobiles still carries a significant environmental impact as well as the significant cost to the consumer of hydrogen cells. Berrow-Zeice's hydrogen fuel technology reduces the damaging impact of harmful emissions like NOx and other unburned toxins in the breathable environment, which will have a significant positive impact on public health and the environment at large as well as being a potential game-changing technology.
With its potential to simply convert the two billion internal combustion engines already on the roads Berrow-Zeice is actively seeking worldwide investment to fund this system and be a part of potential multi-trillion-pound revenue streams as Berrow-Zeice continues to scale and expand globally.
Berrow-Zeice will be exhibiting at the Hydrogen Highway Event on the 9th June 2023 at the International Conference Centre Wales: www.western-gateway.co.uk and invite those interested to set a meeting with Steve Berrow in return for VIP access to the event.