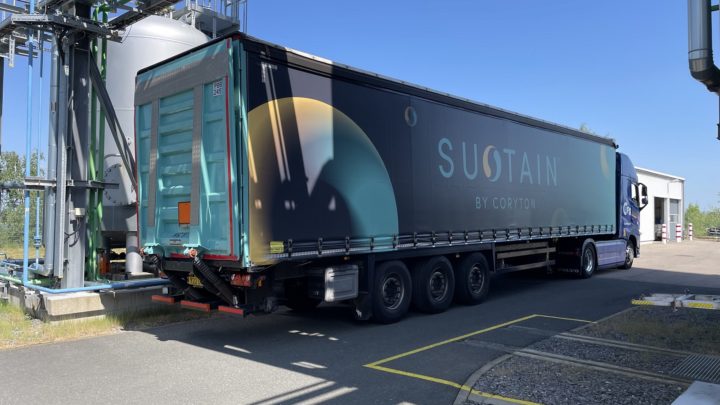 The four-year project, Demonstrating a Circular Carbon Economy in Transport Along the Value Chain (DeCarTrans), is funded with a total of 14,93 million euros by the German Federal Ministry for Digital and Transport as part of its funding programme 'Renewable Fuels'. The funding gudieline is coordinated by NOW GmbH and is designed to encourage technological leadership to increase the competitiveness of e-fuels and advanced biofuels.
Coryton is one of three blenders chosen to deliver fuel for the project with other partners coming from the oil industry, process engineering and research and development. Together, they aim to demonstrate how renewable fuels can be produced on an industrial scale by improving process efficiency, increasing product quality and evaluating the possible sales and market launch scenarios as well as the associated legal framework.
A wealth of experience
Alongside its German presence, Coryton's headquarters in Southend offers a state-of-the-art laboratory and blending facility and the company creates over 4,000 bespoke fuel blends each year using a range of technologies, including its second-generation biofuel brand SUSTAIN.
Recently, ~5,000 litres of methanol-to-gasoline (MTG) were delivered to Coryton UK's plant to be processed on behalf of the project consortium. Made using renewable methanol, from sources such as industry or agriculture, the final fuel products will be used in a range of ways including industry demonstration projects, motorsports and research work in universities.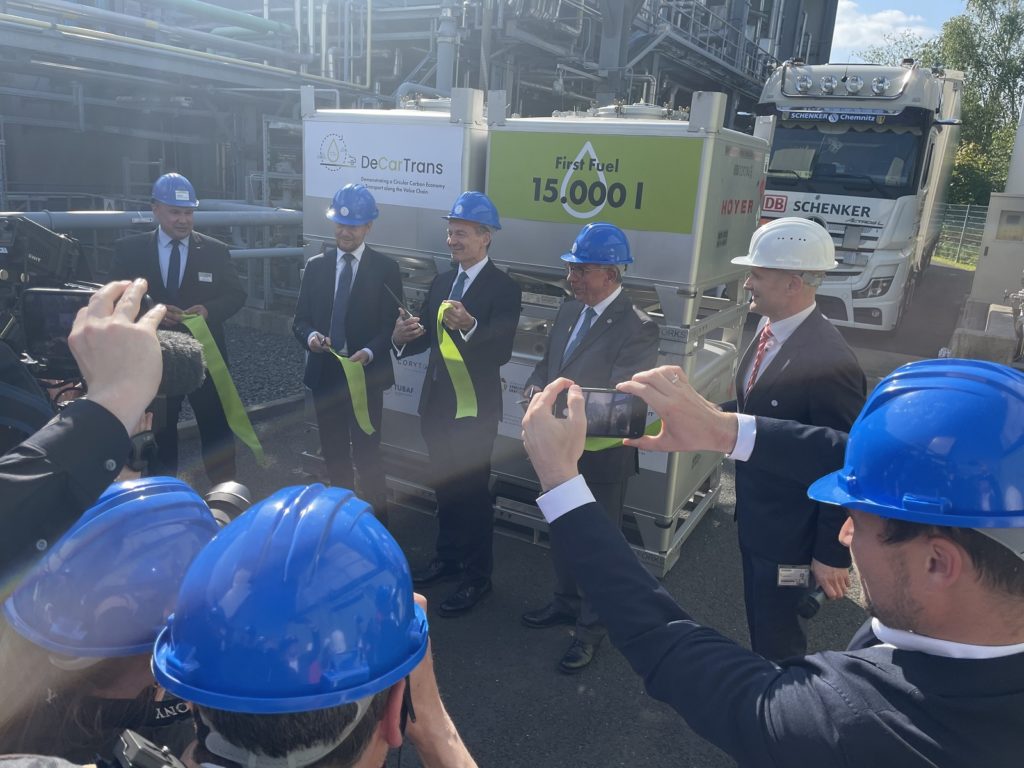 Thorsten Kaebernick, technical applications director at Coryton, said: "We're incredibly proud to be playing a part in the DeCarTrans research. Our appointment to the project is recognition of the technology and talent we have at Coryton, and it's a privilege to work alongside such innovative and inspirational partners.
"Sustainable fuels have the potential to deliver an immediate impact on our environment. As a drop-in solution, they could be used as a direct replacement for fossil fuels whilst alternative infrastructures are developed. However, at this time, they're still dramatically underutilised and overlooked in favour of other technologies such as EVs.
"But there's no silver bullet for the climate challenges we face and it's crucial that we explore every option available to us, recognising the benefits they each bring."
Support needed to deliver potential
David Richardson, business development director at Coryton, added: "The DeCarTrans consortium is a ground-breaking project. It's fantastic to see the German government being a driving force for change, and it shows what can be achieved when forward-thinking organisations come together.
"We hope that this will inspire wider governments and leaders to offer their support to further exploration in this field as the industry needs top level support to start to be able to reach its full potential."