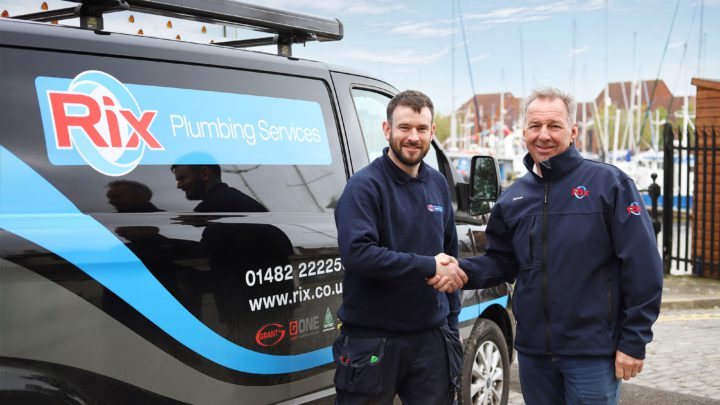 The Hull family group, which is headquartered in Two Humber Quays on the city's waterfront, has acquired Driffield company HART Plumbing & Heating, which will become Rix Plumbing Services as part of the deal. The acquisition follows the purchase of J Foley Electrical Ltd, also based in Driffield, which was completed in March this year.
Expanding renewable energy suite
J Foley Electrical – which became Rix Energy Services Ltd – specialises in sustainable technologies such as solar panels, batteries, and electric vehicle charging points, and Rix Plumbing Services builds on this with the addition of air source heat pumps.
Together, the two businesses enable J.R. Rix & Sons to deliver a full suite of renewable energy technologies to domestic and commercial customers across East Yorkshire.
Duncan Lambert, managing director of Rix Petroleum, said HART Plumbing & Heating was highly regarded in Driffield and the surrounding areas, with an excellent reputation. He added that the business has knowledge in fitting air source heat pumps, and it was this that made the company an attractive proposition.
Duncan said: "At Rix, we recognise that future energy provision has to be from sustainable sources, so our aim is to help new and existing customers, both domestic and commercial, transition to renewable technologies from gas and oil.
"Strategic acquisition has always been part of this journey, and we feel that in these two deals, we have found businesses that share our vision and understand of how being part of a large group will enable them to scale and help many more customers.
"With J Foley Electrical now well integrated into the group, and the purchase of HART Plumbing & Heating complete, we are fully geared up to provide a wide range of sustainable energy solutions."
Huge potential
Chris Hart, the owner of HART Plumbing & Heating, said it had been a difficult decision to sell his business, but added that the Rix Group shares his values of 'service and integrity'. As part of the deal, he will continue to manage the business in its new guise as Rix Plumbing Services.
Chris said: "The decision to sell was not an easy one but I have recently trained to fit air source heat pumps – an opportunity with huge potential – and I believe that the best way to move forward is with a bigger company like Rix.
"As a long-established and substantial business, Rix will be able to provide the administrative support, finance and access to the best products that will give me the ability to realise my ambition and vision to grow the business."
Pictured is Chris Hart (L) shaking hands with Duncan Lambert (R), Managing Director of Rix Petroleum Ltd.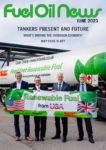 This article originally appeared in the June 2023 issue of Fuel Oil News magazine.
View the magazine