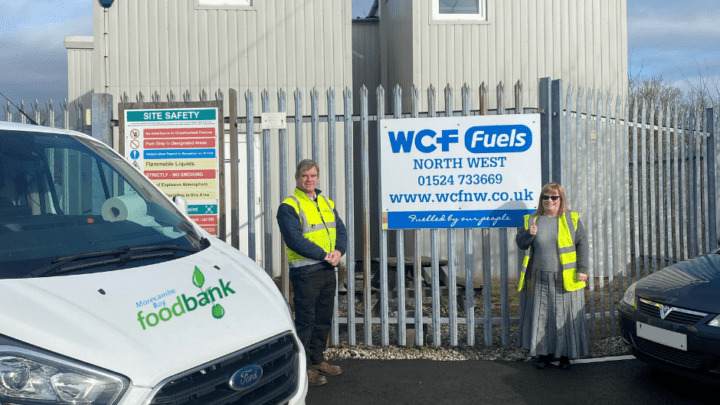 WCF Fuels North West supporting the local foodbank
Impressed by the work done there by volunteers on a daily basis, WCF Fuels North West, the Lancashire based distributor, has decided to support the work of its local foodbank.
Morecambe Bay Foodbank is a project founded by local churches and community groups, working together towards stopping hunger in the local area.
With the charity local to WCF in Carnforth, the team feel passionately about offering their support: "We are delighted to be supporting such an amazing cause. The foodbank supports the Morecambe Bay area and relies solely on donations and volunteers, so we are pleased to be able to lend a hand where possible for they are truly an amazing bunch of people."
Barton Petroleum – new official partner of Northamptonshire CCC  
Northamptonshire-based fuel distributor, Barton Petroleum, is proud to announce that they are now an Official Club Partner at Northamptonshire County Cricket Club.
Taking their place alongside other local businesses in the 1878 Business Club, Barton Petroleum's branding will be visible around the ground.
"I'm really excited by this partnership," Barton Petroleum depot manager Charles Wootton commented. With two of our offices based in Northamptonshire and Bedfordshire, it's great to be able to support our local club."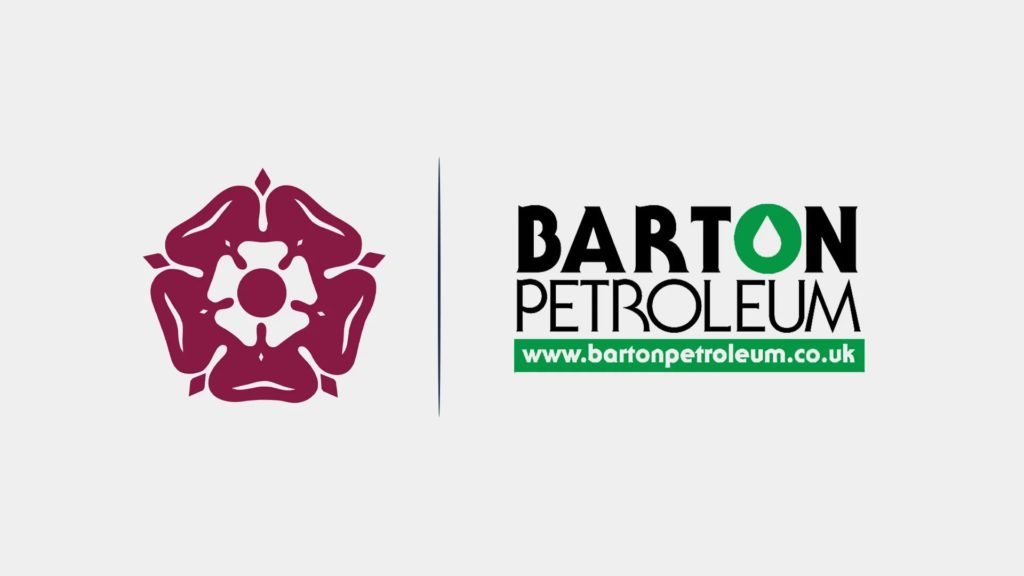 A familiar local name
Northamptonshire Cricket Club head of commercial Daniel Vernon said: "It's great to have Barton Petroleum Ltd join the 1878 Business Club and I'm looking forward to working with them.
Crown Oil – first carbon neutral fuel supply company in the UK  
"Barton and their branding will be known to many of our other partners so it will sit nicely within our portfolio of partners, whilst I'm sure many supporters will have seen their vehicles travelling the county."
Crown Oil has proudly announced that they are the first UK fuel supply company to achieve carbon neutral status under the PAS 2060 framework.

A company statement read: "The Crown Oil Group recognises the environmental impacts of fossil fuel use on a local and global scale and due to our first-hand relationship with our customers, understand how deeply dependent society is on oil-based products.
"We are aware that this is not an excuse for inaction but, instead, a growing opportunity to make positive change now. Becoming a carbon neutral business is a steppingstone towards our ultimate goal of becoming net zero."
You can read the full story here.
Rix Group acquisition continues move to sustainable energy provision
J.R. Rix & Sons is continuing to invest in sustainability with its latest acquisition of Driffield firm J Foley Electrical Ltd, which specialises in sustainable energy technologies for consumers and businesses including solar panels, batteries, electric vehicle charging points, and low energy lighting, in a deal that will see the company renamed as Rix Energy Services Ltd.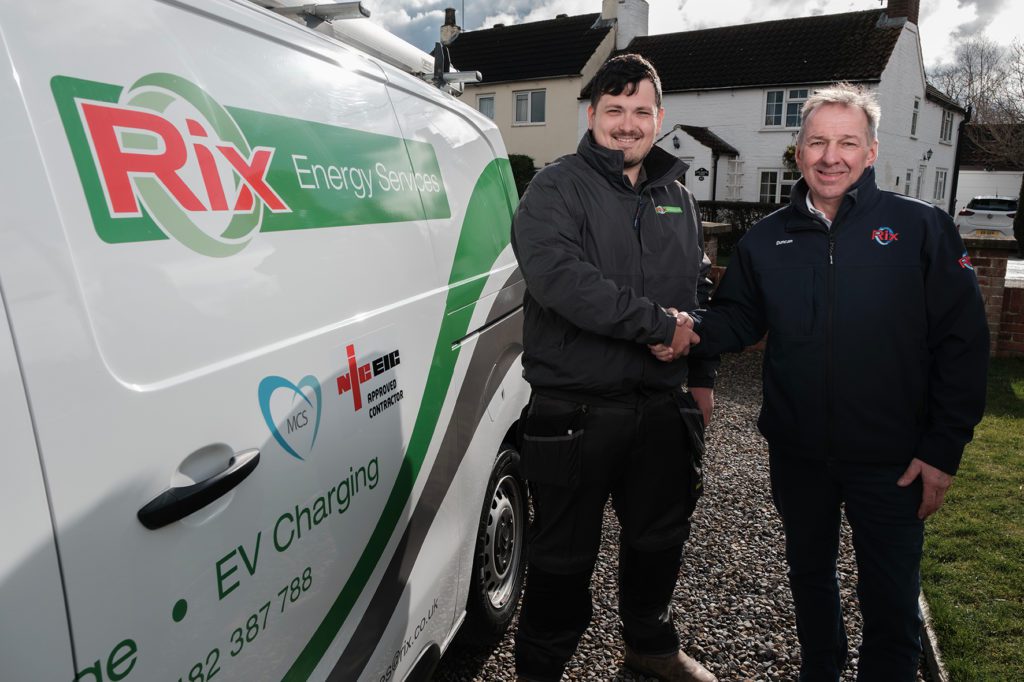 Rory Clarke, managing director of J.R Rix & Sons, said the acquisition was part of an ongoing strategy of investment into sustainable energy provision commenting: "The world is moving away from traditional hydrocarbon fuels and we, as a group, are committed to making that move as well, to help create a more sustainable, environmentally friendly world."
The full story can be read here.
WCF Fuels North West apprentice driver is award nominee
Lancashire-based distributor, WCF Fuels North West is excited to announce that one of the company's apprentices, Danny Matthews, has been shortlisted for a regional award.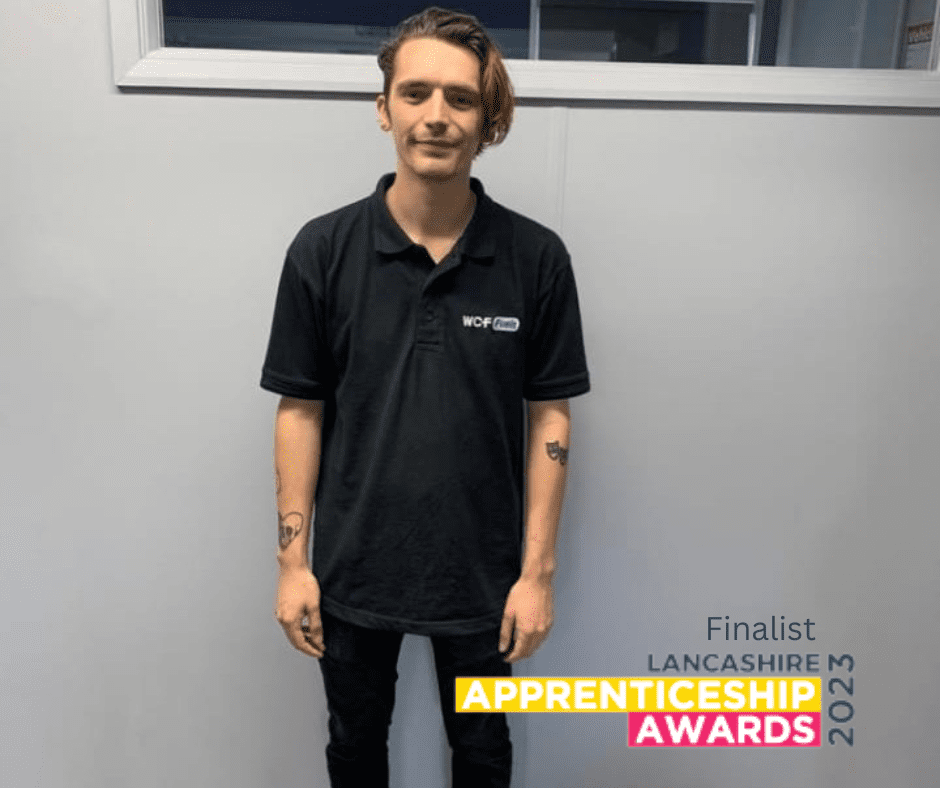 Pippa Scott, sales and marketing executive at WCF Fuels, said: "Danny Matthews has been shortlisted for the Intermediate Apprentice of the Year 2023 in this year's Lancashire Apprenticeship Awards.
"Danny is our apprentice driver who has gone above and beyond for our customers and always with a positive attitude. We are extremely excited to be heading to Preston North End Football Club next month for the awards evening."
Congratulations to Danny on his nomination – we look forward to hearing the outcome.
Craggs Energy announces 'Employee of the Quarter'
Craggs Energy, the West Yorkshire-based distributor, is delighted to announce Matthew Gledhill as the winner of its latest Employee of the Quarter award.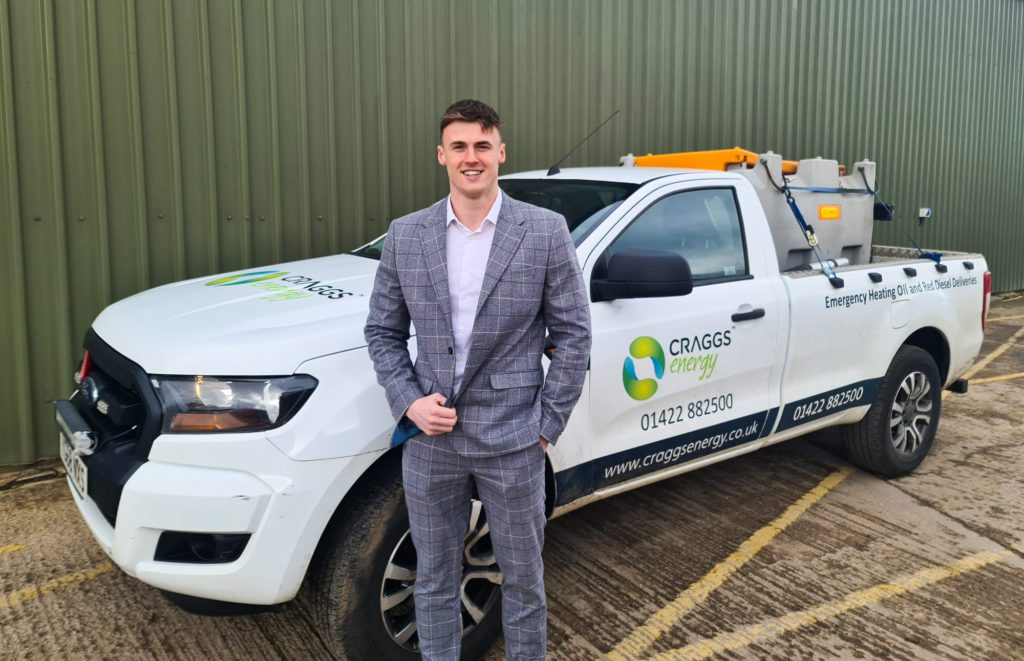 Matthew, a fuel consultant for the business, said: "I joined Craggs Energy straight from university and the past two years have provided me with invaluable experience within a sales environment and the fuel industry.
"I am proud to be a part of our employee-owned business and I'm excited to see what the future will bring!"
David Damary-Thompson, general manager at Craggs, said: "Matthew Gledhill continues to show his worth to the company, supporting members of the team, training new starters and ensuring he lives and breathes our company values. This is shown through the way he deals with his customers and the people around him.
"The energy, positivity and his charming, caring character has shown us what an important member of the team we have in Matt.  He is showing that he has more than just a future in the business and that he is a pivotal piece in our future here at Craggs energy."
Full story here.
Send your latest news to claudia@fueloilnews.co.uk or margaret@fueloilnews.co.uk