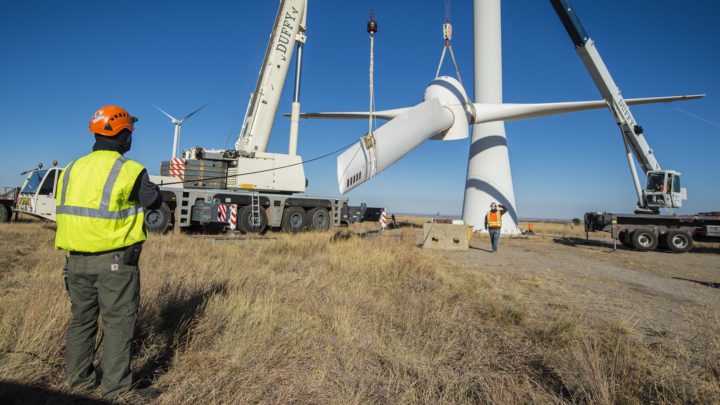 The IEA's first 'World Energy Employment Report' finds that, between 2019 and 2021, 1.3 million new energy jobs were added to the more than 65 million people who worked in the global energy sector in 2019. This significant increase since has pushed global energy sector employment above pre-pandemic levels – despite oil and gas still struggling to recover from big layoffs in the early days of COVID-19 impacts. Of the 1.3 million new energy jobs, "virtually all" is in clean energy, the IEA estimates.
The report says clean energy has now "surpassed the 50% mark for its share of total energy employment" and has the biggest potential for job creation.
The IEA defines clean energy workers as those in sectors including bioenergy supply, generating power from nuclear and renewable sources, electricity grids and storage, electric vehicles manufacturing and energy efficiency.
Efforts to decarbonise the energy sector are driving employment trends, according to the IEA, with major new manufacturing facilities, especially in solar technology and electric vehicles, coming online since 2019 helping to drive the growth in clean energy jobs.
Fossil fuels workers have essential future skills
Energy sector employment in 2019 is divided approximately into thirds among fuel supply (coal, oil, gas and bioenergy), the power sector (generation, transmission and distribution), and energy end uses (vehicles manufacturing and energy efficiency for buildings and industry).
In fuel supply, oil has the largest labour force, totalling almost 8 million, followed by 6.3 million in coal supply and 3.9 million in gas supply.
According to IEA estimates, 14 million new clean energy jobs will need to be created by 2030 with another 16 million workers moved to clean energy roles, if net zero emissions is to be achieved by 2050. Fossil fuel workers have many of the skills needed for these jobs and the IEA reports that many companies are already transferring their workers to newly created roles in low carbon energy.
Skilled workers can transfer to offshore wind, carbon capture and storage, or midstream hydrogen infrastructure, among many other sectors.
Increase in 'climate quitting'
Despite salaries in clean energy being lower than those in the fossil fuel sector, a growing number of workers are leaving their jobs in favour of roles which they regard as more environmentally responsible. LinkedIn's 2022 Global Green Skills Report also highlighted that demand and supply of jobs related to mitigating climate change grew by 8% and 6% respectively. Workers are increasingly looking to develop clean energy skills and transitioning into 'green' and 'greening' roles, driving positive net transitions into these jobs with many even accepting lower wages to move to companies that align with their own values.
More solar and wind energy jobs
Between 2019 and 2021, the number of people working in solar PV grew from 3 million to 3.4 million, according to IEA estimates, with China employing about half. North America had almost 280,000 solar PV workers, and in Europe, there were more than 260,000. Africa's solar workforce of around 50,000 people has "high potential for growth," the IEA says, as solar systems grow in number to widen electricity access.
According to the report, the wind power sector employed 1.2 million people in 2019 with more than 500,000 of these in China, 300,000 in Europe, and 144,000 in North America. By 2021, wind power employment had grown to an estimated 1.3 million people.
In wind power, more than 80% of workers are employed in manufacturing and installing new turbines and, in both wind and solar, most of the labour is employed building new assets.
Another 3.3 million people globally worked in bioenergy supply in 2019 and around 10.9 million people worked in energy efficiency in buildings and industry.
Strong growth in electric vehicle jobs
The IEA predicts that the manufacture of electric vehicles and battery chargers will be "one of the largest areas of employment growth for the energy sector in the coming years".
Of the 12.7 million workers in the vehicles sector in 2019, around 460,000 were working in the manufacture of electric vehicles with China accounting for more than 60% of electric vehicle manufacturing.
Sales of electric vehicles reached a record 18 million in 2021 and with strong growth continuing into 2022.
Unprecedented shifts
Dr. Fatih Birol, executive director IEA, comments: Russia's invasion of Ukraine and the resultant energy crisis have seen countries accelerating their clean energy transitions to shift and secure energy supply chains.
"The success of these efforts will rest on the shoulders of the 65 million workers currently employed in the energy sector, and the ability of the energy sector to attract and train new workers. With strategic foresight and commitment to achieving just and people-centred transitions, policy makers and industry decision makers can provide the support workers need to transition out of declining industries and maximise opportunities for additional good quality jobs."
"The transition to a secure and sustainable energy future for all requires unprecedented shifts in the global energy sector. Its success will depend a great deal on the actions governments, industry, labour representatives and educators take to prepare the energy workforce of tomorrow."
The report can be found in full here.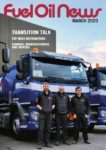 This article originally appeared in the March 2023 issue of Fuel Oil News magazine.
View the magazine