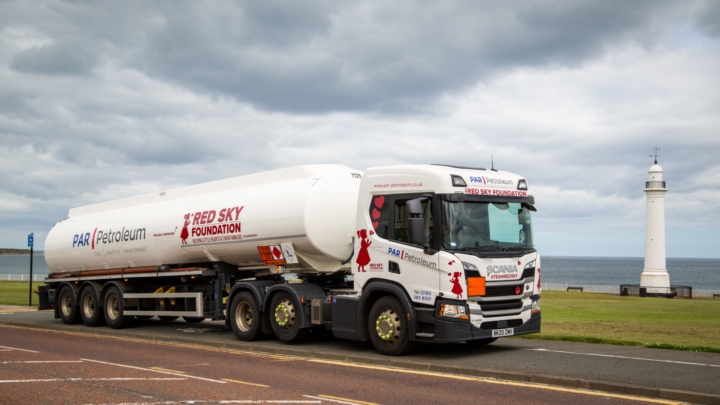 Joining forces with the Red Sky Foundation, the family-run North-East based fuel distributor has wrapped one of its articulated fuel tankers in the charity's distinctive branding.
The 44-ton Scania truck hit the road in July and will be driving across the region for 12 months, with Par Petroleum donating 5p for every kilometre it travels.
The tanker will also help to raise awareness of the Foundation's mission to improve the lives of people needing cardiac care who are born with, or develop, heart conditions, by providing lifelong support to them and their families.
Fantastic team
Sergio Petrucci, founder of Red Sky Foundation, said: "Like almost all charities, we rely quite heavily upon the support of businesses, and I'm thrilled to be working with the fantastic team at Par Petroleum to launch our first charity tanker.
"It looks absolutely amazing, and it's going to spread our cause far and wide, as the truck will be spotted all over. I'm looking forward to seeing how many people we can reach."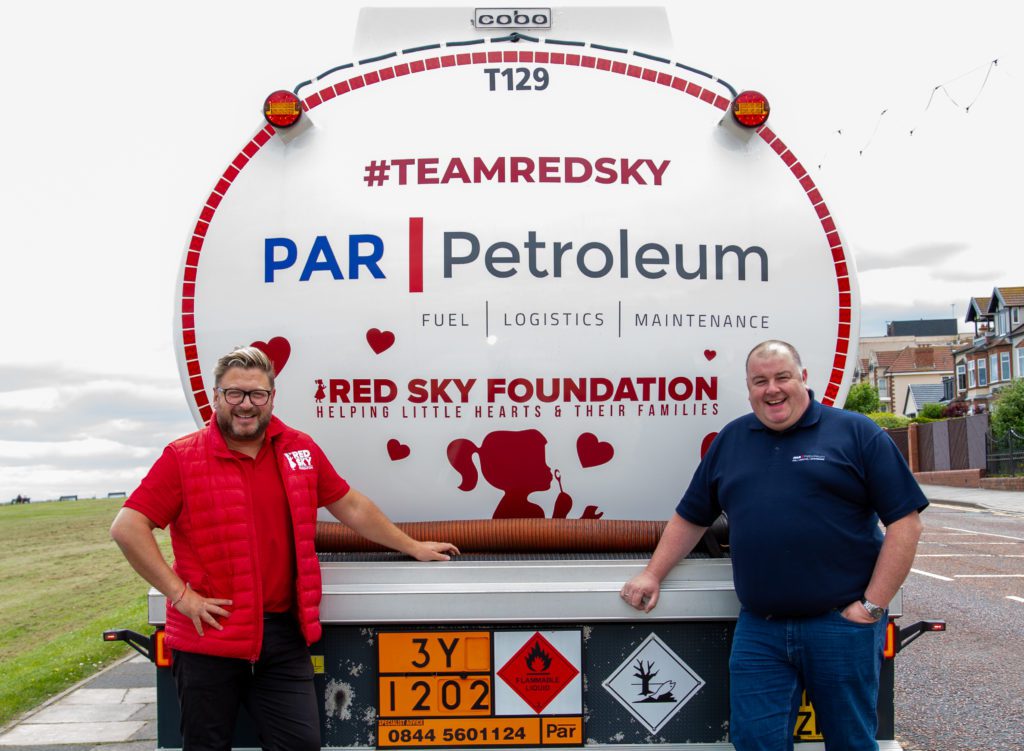 Stuart Hardy, operations director at Par Petroleum, said: "From our first contact with the charity we were bitten with the Red Sky bug. Sergio's passion and commitment is clear to see, it's so refreshing for a charity to have so much transparency.
"The charity tanker seemed like a great way to cement our partnership and spread the Red Sky Foundation's message on the North-East roads every day."
Avid supporter
Based in Houghton-le-Spring, Par Petroleum has delivered fuel to homes, farms, and businesses across the region for more than 30 years and has been an avid supporter of the Red Sky Foundation for the past three years, supporting the charity's various fundraising events through sponsorship, participation and following their education project across schools and local communities.
To celebrate the launch of the charity tanker, Par Petroleum and Red Sky Foundation will also be launching a treasure hunt style competition, encouraging people to spot the tanker and share photos on social media.
To find out more about Red Sky Foundation and the upcoming competition, visit: www.redskyfoundation.com or www.par-petroleum.co.uk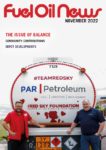 This article originally appeared in the November 2022 issue of Fuel Oil News magazine.
View the magazine