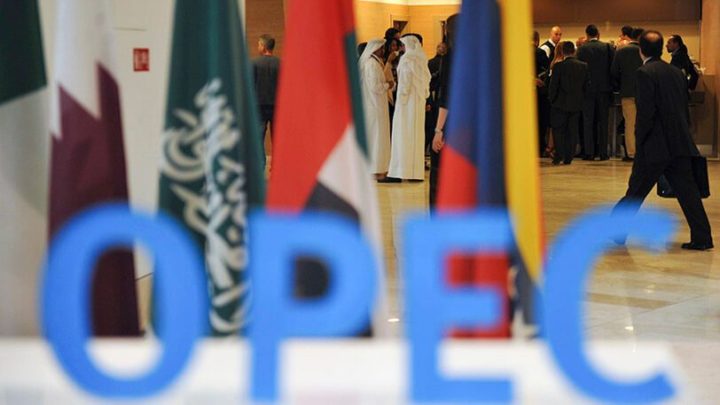 With Biden's approval ratings falling as inflation soars and energy prices set to be a key focus of mid-term elections, he has been calling on Saudi Arabia, a long-term U.S. ally, to help lower prices. An August trip to the Kingdom saw Biden unsuccessful in a personal bid to persuade the country to increase output to stem rising prices, and the latest rebuff leaves the President assessing whether to release further strategic oil stocks to lower prices.
"The President is disappointed by the short-sighted decision by OPEC+ to cut production quotas while the global economy is dealing with the continued negative impact of Putin's invasion of Ukraine," the White House commented.
OPEC defended the cuts, equal to 2% of global supply, as 'necessary to respond to rising interest rates in the West and a weaker global economy'.
Fears of a global economic recession have caused oil prices to drop dramatically from $120 three months ago to around $90 and the cut in supplies could trigger a recovery. Off the back of the OPEC announcement on Wednesday, Brent crude rose above $93 per barrel and has continued upwards rallying around 10% this week.
Not a political decision
OPEC Secretary General Haitham al-Ghais described the decision as 'technical not political' commenting: "This was not a decision from one country against another, and I want to be clear in saying this, and it's not a decision from two or three countries against a group of other countries.
"There are strong indicators that there is a high possibility that recession will happen, we decided in this meeting to be pre-emptive."
With the West accusing Russia of weaponising energy and concerned that higher energy prices will hinder efforts to deprive Moscow of oil revenue, Saudi Arabia also strongly refuted suggestions that the cuts were in any way assisting Russia, also a member of the OPEC+ group, in driving prices still higher.
Russian Deputy Prime Minister Alexander Novak is not under EU sanctions and travelled to Vienna to participate in meetings at which he and other members agreed to extend the cooperation deal with OPEC by another year to the end of 2023.
A volatile market
Walid Koudmani, chief market analyst at financial brokerage XTB comments: "WTI crude futures are trading around $88 per barrel on Thursday after gaining more than 10% this week as OPEC+ agreed to cut output by 2 million barrels per day, the biggest output cut since the start of the pandemic.
"While some may have seen this coming, the decision has sparked an upward move for the price which led to it breaking above an important resistance area around $87.60. Meanwhile, the US may attempt to reach a deal with Venezuela to restore some of its production and increase supply to the market. Despite this, the situation remains uncertain and any major developments could lead to a noticeable increase in volatility on the oil market."
Cuts 'not as deep as they appear'
Even though the agreed cuts are substantial, the actual impact on global supplies will be smaller because several members of OPEC+ are already failing to meet their agreed output.
Saudi Arabia's Minister of Energy Prince Abdulaziz bin Salman Al-Saud highlighted previous under-production due to sanctions and output problems saying that, with OPEC+ falling about 3.6 million barrels per day short of its output target in August, the real cuts would be 1.0-1.1 million bpd.
That reassurance may not be sufficient to calm the markets, leading to fears that costs for motorists will increase once again as higher oil prices force up the wholesale cost of fuel bringing to an end three months of falling pump prices that had brought some relief to consumers.
Higher oil prices resulting in increased consumer costs were a major factor in pushing inflation rates to levels not seen in decades and Kathleen Brooks, director at Minerva Analysis, suggests that the output cut was the "worst case scenario" – one that would weigh on UK financial markets and raise fears that prices across the economy would continue to rise.
"It changes the narrative in terms of peak inflation – we might not be there yet," she said.
The next OPEC+ meeting will take place on Dec 4 following which OPEC+ will move to meeting every six months instead of monthly.