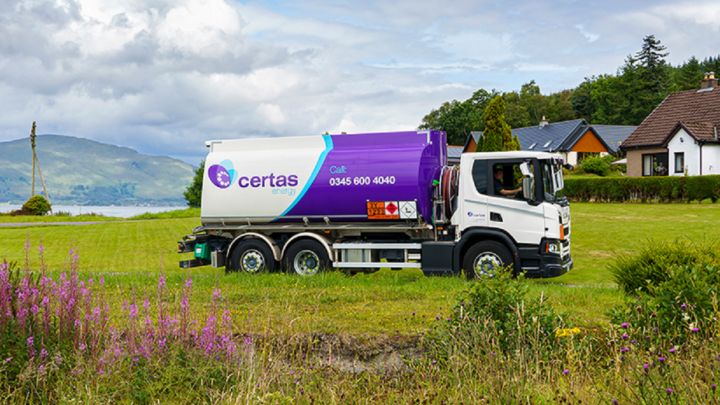 The company has confirmed that Arran's only fuel depot, which was taken over by Certas Energy in 2007, is to close, as the cost of the investment required to replace the ageing fuel tanks would result in an unacceptable increase in the price of the fuel passing through the tanks.
The depot is used for the supply of diesel, heating oil and gas oil all of which will continue to be supplied.
With one of the three storage tanks reaching the end of its usable life and decommissioned in July last year the company had already begun distributing petrol transported by ferry and North Ayrshire Council has received reassurances that Certas customers can be confident in the continuity of their fuel supply – particularly as winter approaches.
Robust plans
A spokesperson for North Ayrshire Council commented: 'We have been informed by Certas that it is to close its storage depot on Arran, due to the fuel tanks reaching the end of their working lives.
'Certas has assured us it has robust plans in place to keep customers informed about the operational changes taking place in the coming weeks and well-developed arrangements for managing the transition of supply to daily deliveries from the mainland.'
Following the closure Certas Energy will manage the site through to a potential sale or future alternative operation in accordance with all legal requirements, standards and with the utmost care and consideration to the island and the environment.
Fuel by ferry
Emma Wordsworth, operations director at Certas Energy, confirmed: 'Storage tanks have a certain operational life. Unfortunately, our tanks at Brodick have reached the end of their effective lifespan. We have considered many options but switching to distribution of fuel by ferry is by far the best way to ensure continuity of supply and competitive prices for our customers.
"Therefore, we will operate like our competitors do now on the island. We have been keeping North Ayrshire Council fully advised about the future of the site and our plans for a smooth transition.
'We will contact customers in the coming weeks to answer any questions they might have and reassure them this way of operating is in line with our competition and will meet their needs. Certas Energy has worked on the Isle of Arran for many years, and we immensely value our many loyal customers.'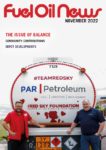 This article originally appeared in the November 2022 issue of Fuel Oil News magazine.
View the magazine