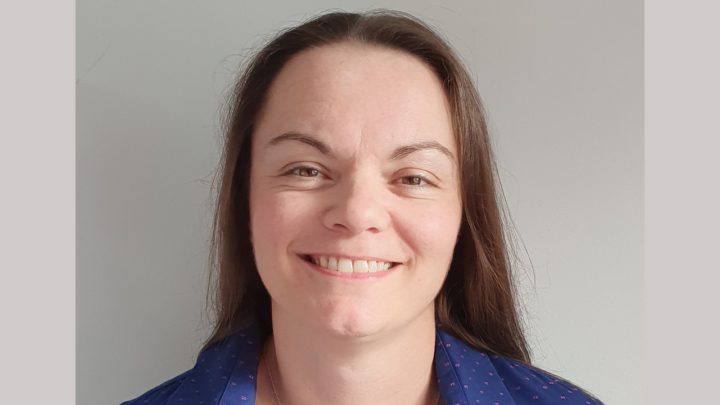 Building on her previous fundraising challenge, Jo will be aiming to swim 44 miles – 3,520 lengths of the 20-metre pool at her local Bannatyne Health Club in Shrewsbury. She must complete the Aspire Channel Swim Challenge between September 12 and December 5.
All money raised will go to the Aspire charity which ensures that everyone with a spinal cord injury can live an independent and fulfilled life. One person every four hours is paralysed by a spinal cord injury.
Vital funds
The charity receives no statutory funding, so every penny raised through the Aspire Channel Swim helps with its important work.
This is the second time Jo has taken part in the challenge – last year she completed 22 miles, raising £1150 in donations from family, friends and the UM Group charity committee with W&R Barnett – UM Terminals' holding company – contributing a further £650.
Jo, who is based at bulk liquid storage specialist UM Terminals' site in Regent Road, Liverpool, said: "I don't think that many people are aware of Aspire and the work it does for so many people and that's one of the reasons I've chosen to support them again.
"I know that a lot of charities have struggled to raise funds during the pandemic and, no doubt, the increasing cost of living will also impact on fundraising initiatives, so I think that it's important that I can do what I can to boost the profile of the charity and raise as much as I can.
"I've been training for 2-3 months to get ready for the challenge as my aim is to swim 1.5 miles (120 lengths) per session, 3 times a week.
"I started swimming approx. 0.5 miles and have built up slowly, increasing by 10 lengths each week. Presently, I'm up to swimming 1.25 miles during training and I have just under 2 weeks to go before the challenge begins on September 12.
"I am away in New Orleans for two weeks and although there is a small pool at the hotel, I'm aiming to complete the challenge in 10 weeks."
Anyone wishing to support Jo in her challenge should go to: https://www.justgiving.com/fundraising/jo-winning-2022-channel-swim-82640
UM Terminals is one of the UK's leading bulk liquid storage specialists, operating out of 8 terminals, strategically located across the UK, handling over 40 different products.
We wish Jo every success!