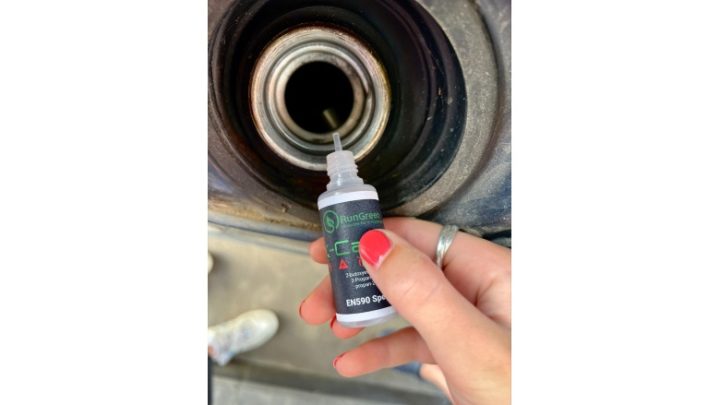 John Fenton, CEO of Rungreen, talks with Margaret Major, group managing editor, about the organisation's product, 'X-Carbon' which is the result of over 20 years of detailed research and development by a team of scientists and fuel experts.
Unlike the additives that we have considered previously, X-Carbon delivers results through physics rather than chemistry. Against a backdrop of chemists seeking to enhance fuel performance through the development of the ultimate additive, Rungreen asked a different question – not what could be added, but what could be taken away.
Time to air the problem
The story begins almost a hundred years ago when, in 1926, Dr Oscar Bridgeman, Bureau of Standards for the Society of Automotive Engineers, stated that both petrol and diesel absorbed air. The significance of this on the ability of the engine to efficiently convert the chemical energy in fuel into kinetic energy to drive the vehicle was not fully appreciated by engineers at the time.
As John explains: 'Fuel contains between 3-10% air on average, the majority of which is due to agitation from the vibration and motion of the engine and filling up with new fuel. The second biggest cause is air vapour produced during filtration and exacerbated by dirty fuel filters restricting flow through the engine.
"The absorbed air causes cavitation in the fuel which increases fuel consumption, decreases engine performance, increases emissions, and increases engine wear.
"At Rungreen we felt there must be a way to address this, and X-Carbon is the result of years of work to develop a solution to these problems."
Unlike additives that are designed to chemically alter the fuel, X-Carbon is just a tiny shot of the same petrochemicals that are already in the tank. The important difference is the proprietary physical process it undergoes which means the molecular clusters in X-Carbon don't clump together, but rearrange into tiny micro-clusters. As soon as X-Carbon makes contact with the fuel in the tank it triggers a chain reaction of the same cluster-size reduction, releasing trillions of micro-bubbles of air and increasing the energy density of the fuel.
"The results speak for themselves," John continues. "Without the air, engines simply run better. Combustion improves, performance increases and emissions decline."
A purely petrochemical product, the fuel treatment has been rigorously tested and certified by Bureau Veritas (ASTM D-975 certification) and Intertek (EN590 certification) and the use of X-Carbon does not affect warranties, insurances, or vehicle value.
Independent tests across a wide range of all types of engines world-wide and with different fuels have shown similar encouraging results as John confirms: "The effect applies to petrochemical engines of all sizes and ages simply by delivering the best version of the fuel to the vehicles engine."
How is the treatment added to the fuel?
"It's as simple as pouring X-Carbon into your fuel tank," John answers. "The same way you add the fuel. We recommend 10ml of X-Carbon for every 50 litres of fuel – a 1:5000 ml ratio."
And Rungreen is so confident in the immediate benefits of X-Carbon that it offers new customers the opportunity to try it for themselves with a 20ml trial bottle.
"Nothing beats first-hand experience," John explains. "If anyone signs up, we deliver a trial bottle with sufficient for 100 litres of fuel with no recurring fee and no automatic renewal or subscription."
How much will users save?
"It's impossible to give 100% accurate figures," John replies. "Because it depends on your car engine size, age, urban/motorway use, driving style and more. However, there is an estimator on our website, and we can also provide you a calculation tool in Excel which will give more accurate figures.
"What we can say for certain is that this is about reducing both the cost of fuel and the cost to the environment. Users will save far more in fuel than the cost of the X-Carbon used as well as prolonging vehicle life and reducing environmental impact."
A simple case study
The test car was a Porsche Cayenne V6 3 litre diesel which usually achieves 30 mpg as per the on-board computer. At time of testing the RAC fuel watch gave the cost of diesel at £1.96 per litre. With the cost of treatment decreasing with increased volume and commitment the treatment used in this example was the most expensive option: a 20ml trial bottle added to 100l fuel.
After this simple test, the on-board computer showed the mpg to have improved by 20% to over 36 mpg. At a pump price of £1.96, the 20% increase in miles obtained gives an effective cost of £1.57 per litre.
Taking into account the cost of the fuel treatment at £0.28 per litre the total cost was £1.85 per litre – a saving of 14p per litre of fuel used.
Given current fuel prices, a product that claims a significant reduction in running costs with better fuel economy, less wear and tear and a reduced environment cost is an attractive consideration.
Having been sent a trial bottle to test it for herself, FON editor, Margaret, will report the results of her own experience with X-Carbon in a future issue of Fuel Oil News.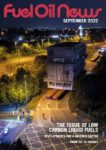 This article originally appeared in the September 2022 issue of Fuel Oil News magazine.
View the magazine