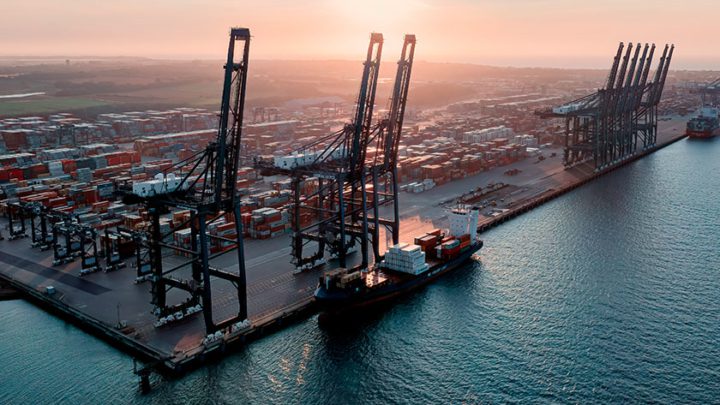 The company, owned by €63bn Spanish utilities giant Iberdrola, is, together with Hutchison Ports, exploring the opportunity to develop, build and operate the green hydrogen production facility at the Port of Felixstowe – with the potential to decarbonise both transportation and industry in the region, which is home to Britain's busiest container port.
Cutting transport costs and emissions
As well as accelerating the potential for cleaner industrial processes at the port, green hydrogen has been highlighted as a means to transform the heavy transport sector – a significant emitter of the UK's current carbon emissions.
About 6,000 heavy goods vehicles a year use the port and logistics providers are increasingly studying hydrogen as an option to cut fuel bills and carbon emissions. The hydrogen will also be used for shipping vessels as well as to power trains used for rail freight into the port.
ScottishPower estimate the project could cost between £100m and £150m and has submitted an application to the government's Net Zero Hydrogen Fund, which provides state backing to develop low-carbon hydrogen projects for the next three years.
Under the submitted plans, the facility, which will be around the size of a football pitch, will be built on brownfield land within the port. Green hydrogen will be produced for onshore purposes, such as road, rail and industrial use, with the potential to create liquid forms, such as green ammonia or e-methanol, offering a solution to fertiliser supply issues as well as the potential to 'green' shipping and aviation.
Being home-produced, green hydrogen has clear benefits for the security of UK energy supply and is a safe, long-term energy solution that could be vital for those who cannot decarbonise their operations through renewable electricity alone.
Green hydrogen from renewable electricity
Barry Carruthers, hydrogen director at ScottishPower said: "This strategically important project could potentially create a clean fuels hub that could unlock nationally significant decarbonisation for the region, as well as playing a role in international markets.
"It's perfectly located not far from our existing and future offshore windfarms in the East Anglia region and demonstrates how renewable electricity and green hydrogen can now start to help to decarbonise road, rail, shipping and industry."
Dr Therese Coffey MP, local MP for Suffolk Coastal, said: "I warmly welcome Hutchison Ports' and Scottish Power's joint plans to explore opportunities for a large-scale hydrogen hub at the Port of Felixstowe, providing green fuel at the UK's largest container port. It's schemes like this – and investment from industry as well as government – which is crucial for us to reach net zero by 2050."
With campaigners currently protesting plans for the Sizewell C power station further up the coast, Carruthers was quick to reassure the local community that the proposed plant "will not dominate the skyline" and is likely to be built within the grounds of the port.
"For locals it should mean less diesel pollution and cleaner power for the trains and lorries in the area."