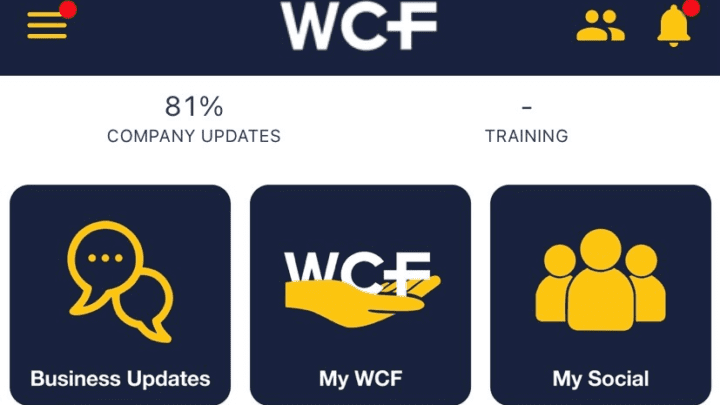 How best to communicate
Jo Ritzema, managing director at WCF Ltd, explained: "Our individual businesses are run autonomously thanks to our culture of devolved responsibility and accountability, but it is important as employee owners that all our team share a collective sense of pride and ownership in the company regardless of where they work.
"Celebrating our successes is one of our key guiding principles and we wanted a platform for our teams to be able to share all the amazing things they had been up to. Collaboration is another, and having a vibrant and energetic communication platform was crucial.
"Due to their roles, many of our employee-owners are not desk based and don't have a company email address. This made real-time communications difficult. During Covid we resorted to using personal email addresses to communicate key messages quickly, but this was challenging for people who didn't check their email regularly or shared an email with a family member. Many businesses resorted to WhatsApp groups.
"Although very informative, our quarterly digital newsletter was time consuming to prepare and some articles were out of date before it even went to press. Communication also featured within the results of our colleague engagement surveys, highlighting where and how we could 'be better'."
Ensuring everyone has the tools to participate
"It became very clear that we needed something quicker and inclusive for all of our employee-owners." Jo laid down a challenge to the head of people and culture, Karen Kelso, saying: "I think we need something that is a cross between Facebook, WhatsApp, and LinkedIn. Karen likes a challenge and found the Actimo app powered by Kahoot.
"Entirely configurable to our own branding and specification, the app is intuitive and simple to use on a smartphone and required little or no training for our teams to get started. We have provided phones free of charge to people who did not have their own to ensure that everyone had the tools they needed to participate and be part of WCF's online community."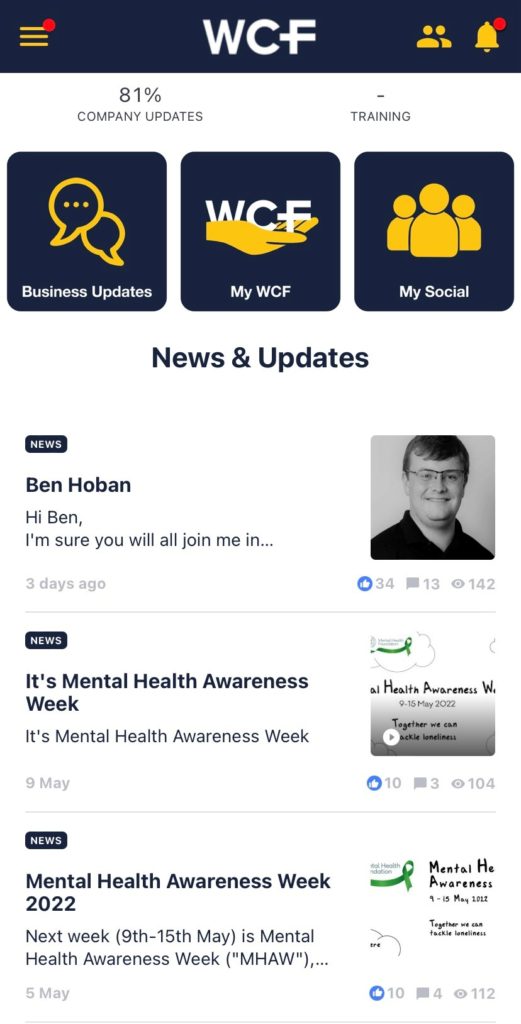 A collective sense of pride and ownership in the company
"The app welcomes new employees, and it is great to see people from across the business welcoming them to the WCF family. For example, we awarded all our employee owners a £750 bonus to help with the cost-of-living increase and we were able to communicate that quickly and easily over the app. Previously we would have had to send letters to home addresses for people without a company email.
"The other advantage of using the app is that, because it takes the form of a social wall, we need to keep our messages visual and concise which we hope improves their impact. The comments help us measure the overall tone and level of engagement from across the group.
"Additionally, there is a bank of personnel information such as the employee handbook, information about our values, our employee assistance programs and our employee ownership share schemes that people can access for reference when they need it. We also intend to roll the app out for online training."
If your business has used technology to help support communication and engagement, then please let us know – claudia@andpublishing.co.uk