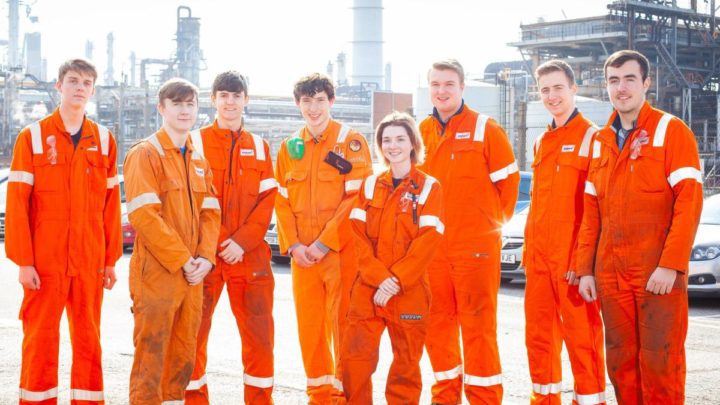 UKPIA review
In readiness for 2050, UKPIA recently published a review of the future skills needs of the fuels sector. Working in partnership with Cogent Skills, the UK strategic body for skills in the science industries, the review, which came out in May, assessed current workforce recruitment and retention, as well as considering the future needs of the transitioning sector.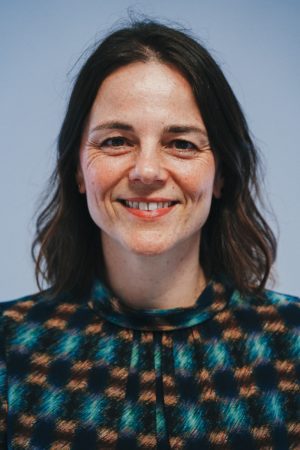 In addition to providing evidence to help employers further develop their skills strategies, the extensive report also focuses on the skills essential to current and future industry roles, predominantly in refining, manufacturing and production.
Reflecting on the review, Elizabeth de Jong, chief executive of UKPIA commented: "The focus of the sector remains ensuring that the UK's fuel supply network continues to operate while we build a stronger, sustainable industry capable of lasting growth and prosperity. This will only happen if employers have access to the skills they need as the sector evolves."
Justine Fosh, CEO of Cogent Skills, agreed, adding: "The ability of the downstream sector to attract, retain and develop the talent it needs is not only a fundamental requirement for the stable operation of the nation's fuel supply network, it's a prerequisite for delivering our net zero ambitions.
"This report highlights the need for collaborative skills action across the fuels sector, from expanding the use of apprenticeships at all levels, to promoting the various attractive and rewarding career pathways available."
Recruiting the right people
Recruitment is a challenge right now, especially in the current climate, as Elizabeth points out: "We're still attracting great people, but we are beginning to see concerns about other career paths being more attractive, as well as some difficulties arising post-Brexit. What we are hearing from members in our recent survey is that more than three-quarters (77%) of employers are getting 'low numbers of applicants with job-specific knowledge and/ or industry experience'. The same percentage felt there were 'low numbers of applicants with the required level of skills and/or qualifications.' Clearly if these continue, then we could see some bigger issues down the line."
STEM (science, technology, engineering, and mathematics) recruitment in particular, has been a UK-wide weakness for some time: "We see difficulties in finding good STEM recruits, whether that be graduate level or later on. In line with that, the survey found shortages are most keenly experienced among the more technical roles, with 69% of respondents saying they were facing either a 'moderate or severe' skills shortage among 'engineering professionals.''
The survey also found that the sector is struggling to recruit enough 'operations/maintenance technicians and operatives' with 54% of respondents saying they have skills shortages in that role.
"This is really important," explains Elizabeth. "Because those are the roles that deliver new projects and essential maintenance, so we need them for our sector to fully benefit from the new technologies it is going to need in the future."
New skills
Although it's inevitable that the sector will require new skills in the future, it's also important to recognise the value of existing skills and the role that current employees have to play.
"We know there will be a growing demand for staff with new specialisms as new technologies emerge – that might be in digital roles, using big data, or alternative fuels production," says Elizabeth. "However, the sector needs to harness the experience of the current workforce as well as new recruits if it is to make the most of opportunities presented by net zero."
This was something highlighted by Elizabeth's predecessor, Stephen Marcos Jones, in the November issue of Fuel Oil News: "Within the downstream sector we have a highly skilled, dedicated workforce of over 300,000 people and a big opportunity to use them to solve some of the net zero conundrums; we just need to capitalise on this.
"The job opportunities are there, and the industry offers great career prospects. The skills used today in the production of crude oil are exactly the skills we need for the refineries of the future. Net zero does not mean an end to their careers, but instead is a wonderful opportunity to open up new avenues."
Are apprenticeships the answer? When it comes to attracting new people into the sector, apprenticeships are a big part of the solution according to Elizabeth:
"Member companies can – and do – use the Government apprenticeship programme to train staff. Apprenticeships are the backbone for downstream training programmes and will continue to be important in future, so we are glad to hear the Chancellor say that they are looking for ways to improve the apprenticeship levy.
"We also think the lifelong learning commitments from government will be helpful to augment what companies already do to retain and retrain the workforce.
"The UK Government recently announced it will 'consider whether the current tax system, including the operation of the apprenticeship levy, is doing enough to incentivise businesses to invest in the right kinds of training'".
Apprenticeships are also working well on the distributor side, as Rob Young of Oil 4 Wales reports: "We've been successful taking on employees with no qualifications or experience and have put them through our apprentice programmes, where they learn everything about the fuel distribution industry from stock reconciliation and taking orders on the phone, to actually delivering the product to our customers."
At Greenergy, staff training – including apprenticeships – is a key part of its nextgen strategy. The company commented: "Greenergy is committed to developing people through learning and development opportunities. These not only equip our people with the knowledge to do their jobs, but also help us ensure we have the skills and capabilities we need to continue delivering change through innovation in transportation fuels.
"With our apprenticeship programme, we continue to focus on developing technical skills within our plants and terminals and supporting career progression through training underpinned by recognised qualifications delivered through the Apprenticeship Standards. This year we also began an apprenticeship pilot that supports the upskilling of staff in office-based roles.
"Every year, staff from across the business have access to training courses with direct business relevance and that supports them in their roles. Everyone at Greenergy is also required to participate in regular safety training.
"As a business committed to driving the decarbonisation of transport, we believe innovation is vital for the energy transition, and STEM education is key to sustaining the future of our industry and technical workforce."
Driving recruitment
And it's not just production that will be affected by the impending changes, fuel logistics is another area facing huge challenges with recruitment and staff shortages.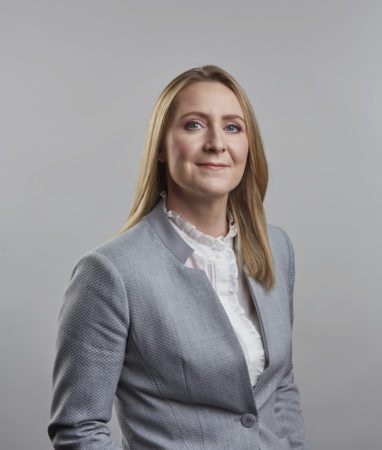 Lynn Brown, vice president, human resources – UK and Ireland for XPO Logistics, spoke to Fuel Oil News about how the company is tackling these issues.
"Within our fuel operation at XPO, we have seen increased regional challenges in driver recruitment and retention in line with the rest of the industry," Lynn stated. "Still, we have been able to navigate through this without affecting service levels. Our focus is on ensuring that our overall package of benefits is robust, and our training initiatives differentiate XPO as a quality employer."
The company offers a medical insurance provision, life insurance, attendance bonus schemes, a cycle to work scheme and mental health support.
"These are all meaningful ways to retain employees alongside the more traditional remuneration," explains Lynn. "We are currently offering mental health awareness training to our training team, as we have noticed an increase in drivers seeking support, exacerbated in part by the recent pressures of fuel protests."
As part of XPO's training and development, its drivers receive all required regulatory training, including ADR initial training and refreshers for the transport of dangerous goods, and petroleum driver passport (PDP) levels 21, 22 and 25.
"We also upskill qualified drivers to driver trainer status and provide drivers with the necessary instruction to receive their certificate of professional competence (CPC) and driver qualification card (DQC)," adds Lynn.
Warehouse to wheels
XPO is also having success with two other development initiatives, as Lynn explains: "Some of our office staff and wash bay operatives have taken advantage of our in- house 'warehouse to wheels' programme. They are now members of our fuel tanker delivery staff, giving them a new development path.
"We are also running training sessions for our ADR pallet network drivers who want to upskill as reserve tanker drivers. This adds resilience to our ability to meet customer demand."
It's a sensible tactic, which is also being used by Oil 4 Wales as a direct response to seeing a change in the skills required in its distribution business.
"Since the pandemic we have found it very difficult to recruit the correct employees with the skills needed and we are pushing for employees to be multi–functional within their roles," comments Rob. "This might mean office, sales or even depot managers carrying out LGV and ADR training to cover driver absentees, sales representatives covering office roles and office staff covering sales representatives so that our service levels do not get affected. We are also introducing leadership/management courses for administrative staff that will one day be considered for management roles."
On the recruitment side, XPO is taking an innovative approach by bringing in new faces from different sectors, including the military, as Lynn describes: "We have always been keen to recruit drivers who have served in the armed forces, and we will continue to seek applicants from this sector."
The forward-thinking company is also running a working party for women drivers in the company to identify proactive ways to improve the gender balance in the sector and further diversify its workforce.
Positive thinking
Looking ahead it's clear that massive change is on the horizon but it's reassuring to see the industry facing the challenges head-on and taking steps to plan for the future.
From UKPIA's perspective, government support is crucial. "Our sector's products will be vital to achieve the Government's net zero ambitions and we need to be really clear about that," believes Elizabeth. "So government acknowledgement of the sector's importance would help address negative perceptions and make it easier to find and keep the right people to make the energy transition happen."
For Rob Young, it's all about looking on the bright side: "There's a lot of uncertainty long- term for fossil fuels, but with new development products coming along such as bio blends, HVO and hydrogen, there is quite a healthy outlook in future fuels, whether liquid or not.
We need to focus on the positives and not the negatives."
We'd love to hear how your company is upskilling and planning for the future. If you would like to join the Nextgen conversation, please email liz@fueloilnews.co.uk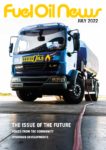 This article originally appeared in the July 2022 issue of Fuel Oil News magazine.
View the magazine