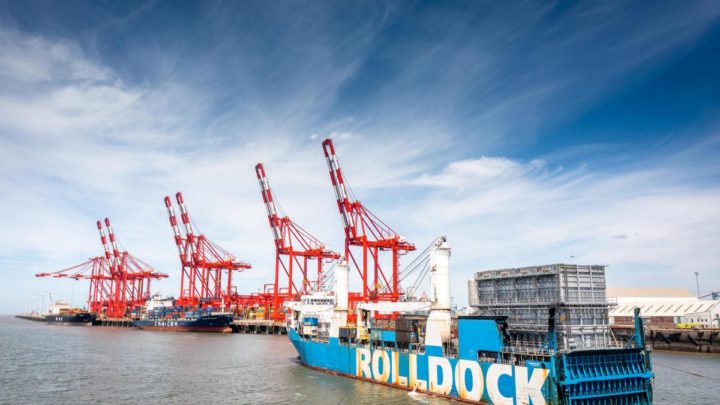 The furnace, which was commissioned by EOUK, earlier this year, arrived by boat on Monday 20 June and is part of Essar's long-standing commitment to become the UK's first low-carbon refinery.
A UK-first, the furnace is unique in that it will run off 100% hydrogen fuel source from 2026. It will run on hydrogen produced as part of the HyNet, which is the UK's leading decarbonisation cluster. The furnace will replace three existing furnaces, helping Essar to drastically decarbonise its operations and cut its emissions.
A low carbon refinery
The largest single module is 26.5 metres long, by 18.5 metres tall, by 14.5 metres. The furnace will improve energy efficiency onsite and also reduce ongoing maintenance costs. Once its fuel source is 100% hydrogen, the furnace has the potential to reduce 242,000 tonnes of CO2 every year.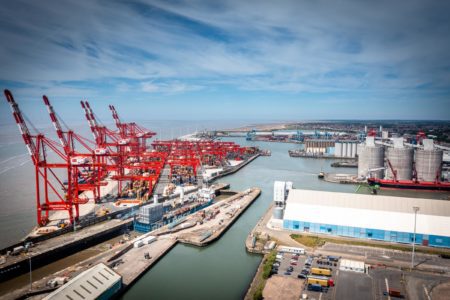 The largest module of the furnace will be transported to Essar later this summer via the Manchester Canal and become fully operational in 2023.
The furnace forms a central part of Essar's strategy at Stanlow to become the UK's first low-carbon refinery. As well as playing a leading role in the HyNet consortium, Essar is investing in a number of energy efficiency and low-carbon energy and carbon and storage initiatives. Hydrogen used by the new furnace from 2026 will be produced by Vertex Hydrogen, a joint venture launched in January between Essar and Progressive Energy, on-site at Stanlow.
Building the low carbon economy
Deepak Maheshwari, CEO at Essar Oil UK, commented: "We are pleased that the furnace has arrived in the Port of Liverpool. We have embarked on a major investment programme to upgrade Essar's infrastructure and future-proof our organisation as leaders in the transition to low-carbon and this furnace is one of many steps being taken to become the UK's first low-carbon refinery. The future of decarbonised energy is being built and we are playing a key role in supporting the UK's plans for building the low carbon economy of tomorrow."
Claudio Veritiero, CEO of Peel Ports, said: "We are delighted to have played a key role in this important project, as a leading and sustainable Port operator we fully support the transition to hydrogen and the benefits this will bring in the reduction of carbon emissions.
"We're proud to have worked with Essar and other partners to deliver this important element of the project which will position Liverpool and the North West at the forefront of greener energy production. This fits perfectly with our own ambition to become a net-zero Port operator by 2040."