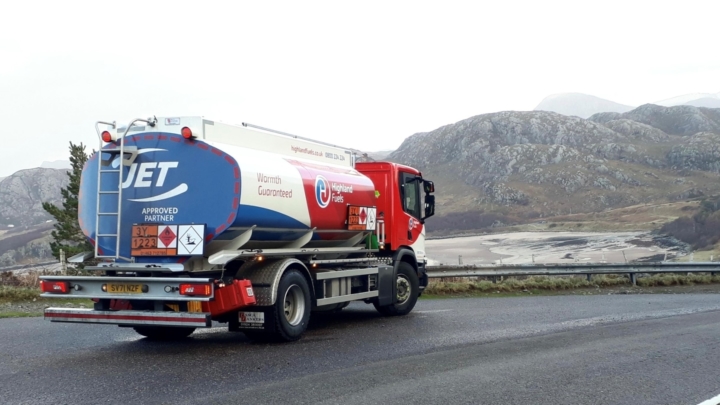 Both Stephen and Catriona are relatively new to this long-established Scottish distributor and came on board to deliver the ambition of the business owner, George Shand, for the continued growth and development of Highland Fuels.
Stephen joined the business in October 2020, to strengthen the organisation further and Catriona joined in April 2021 to assist with strategic development.
Keen to deliver both medium and long- term growth, Stephen continually looks for opportunities to take the business forward.
An entrepreneurial streak
The company had its beginnings back in 1957. Hector McLennan was known as a gentleman farmer from the Black Isle but also had a strong entrepreneurial streak. The McLennan family already had a haulage business and farms and Hector added car dealerships and sports shops to the portfolio, but it was from the haulage side that the fuel distributorship opportunity arose. Known originally as Special Traffics, the family-run fuel distributor began as an Esso distributor in Inverness in 1957 and a company name change saw the emergence of the more familiar Highland Fuels brand in 1960.
Initially an Esso distributor in the 60s in Inverness and Thurso, the company grew rapidly by acquisition, expanding to cover Elgin, Huntly and Aberdeen. Further acquisitions added Shetland and Orkney in the late 80s and the 90s saw Highland Fuels double in size with the acquisition of Oban- based Wilson Fuels adding Glasgow and Perthshire.
A business that has never stood still, Highland Fuels went from strength to strength adding a Campbelltown distributor before acquiring the Scapa Flow oil terminal, on Orkney, in 2003. This brought with it import capability for gasoil, kerosene and other retail products and, with a filling station on the island since 1993, Highland Fuels is very much embedded in Orkney.
The way in which Stephen describes this involvement gives a glimpse of the balance maintained between the business success and the passion for the area and people it serves. "It's a beautiful location," he enthuses. "Overlooking the bay, it is built into the hillside but with all the tanks underground. Strange as it seems to say, the Scapa terminal is beautiful."
Hector remained the owner of the business, albeit it never actually working in it, until 1989, when it was sold to a Kent-based PLC and 2001 saw the now sole owner of this thriving business, George Shand, come into ownership as part of a management buyout.
Expansion on many fronts
A second retail site was added in Campbelltown in 2002 and, in 2004, The Lubricant Company was formed as a subsidiary business after the acquisition of Glasgow- based SLS in 2003. Another runaway success, the lubricant company grew rapidly until it was sold in 2013 presenting an opportunity to continue the retail business growth. 2014 saw the significant acquisition of the Thames Group which brought with it 13 filling stations as well as the distribution business.
As Esso began to step away from kerosene and downstream distributors in the late 90s and retrenched to a retail brand, Phillips 66 began supplying on an uncontracted basis and this was the beginning of a slow supplier transition.
With the supply from Esso finishing in 2008, Phillips became by far the biggest supplier and, as Stephen says: "There was superb support from Phillips 66 so when they approached Highland Fuels in 2011 to become an authorised distributor for the Jet brand the decision was simple."
Operating a fleet of Jet-branded tankers and covering Inverness and the mainland highlands, Highland also supplies a number of independent retailers.
Exponential growth
The story of Highland Fuels has always been one of investment and growth and the entrepreneurial spirit that Hector brought from the start still runs through the company 65 years on. The geographical expansion has been vast and, with 11 depots in Inverness, Huntly, Montrose, Grangemouth, Clydebank, Lerwick in Shetland, Scapa in Orkney, Campbelltown, Oban, Ullapool and Stornoway, Highland Fuels also distributes into the north of England – the Borders and Carlisle.
It is not just the number of depots that has grown, and the business now has over 40 tankers, 15 retail sites and 220 colleagues in its team.
Despite this success, George remains growth-orientated and brought Stephen in as managing director in 2020 to continue to drive the business forward. Stephen is enthusiastic for the possibilities.
Further developments
Just a month into his new role Stephen got involved with his first major project – delivering a new fuel card facility. Development began in November 2020 with the card launched in May 2021.
"We have teamed up with UK Fuels and Key Fuels to offer our customers a better option for purchasing their fleet fuel," Stephen explains. "At the core of Highland Fuels is the desire to bring our customers the most reliable, cost-effective fuel solutions."
And, as Catriona adds: "The Highland Fuels brand is well known and hugely trusted with good brand recognition, so it made total sense to have a range extension."
With the customer very much in mind, the last few months have been spent ensuring processes are as efficient as possible, digitising the process and ensuring as much automation as possible. Stephen also highlights excellent support from CDS throughout the process.
At the same time as preparing for the fuel card launch Stephen also kicked off a full brand strategy review.
"We wanted to modernise," he explains. "But by way of a refresh not a revolution. What I wanted to deliver was a communicable brand with consistency and simplicity that could be positioned alongside Jet as a global brand but still keep its own identity.
"The Highland Fuels brand is well known and highly valued by customers, so it was important to ensure it was not diluted or lost."
With its customers at the heart of all the company does, Highland Fuels took time to seek insight from a large number of them, both domestic and commercial.
"The response was excellent," reports Stephen. "Which gave us great feedback to work with.
"We also undertook a colleague survey which reinforced how blessed we are with both the rich experience and the pride our team have in the business."
"What came through loud and clear is the importance of our heritage. Our future focus is vital but it's also important to retain our legacy. As our customers said: 'Don't change too much – we like you as you are.'"
The positive feedback from customers was a real boost to all those involved in making the company a valued part of the communities it serves, even through the challenges of the last couple of years.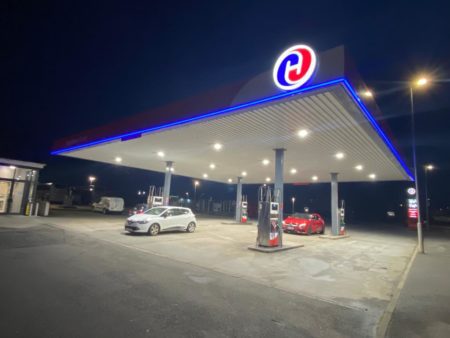 "Throughout the company there's a high level of engagement, a positive culture and great performance," says Stephen. "If 2021 was a year for preparing then 2022 is the year for delivering, and there is investment in our team, trucks and infrastructure as we deliver the next phase and bring the brand to life."
Future ready
As life returns to a greater normality the company wants to be ready. The work done through 2021 has built good foundations for future developments.
As part of the rebrand, Highland Fuels has developed a logo and the first rebranded tanker rolled out onto the road at the end of February. The office has also been rebranded and a new website will launch in May but Stephen emphasises that it is not purely an aesthetic change.
"Looking ahead we know that the customer needs and products requirements will change, and that rate of change will accelerate as we seek solutions to the need to decarbonise. In the north of Scotland there are a lot of houses that will be very hard to convert to heat pumps so there is a lot of work going on with HVO and we are actively participating in the UKIFDA trials, bringing HVO in to our storage in Montrose and Aberdeen.
"Whatever the future needs of our customers, Highland Fuels wants to be there to meet those needs. We are known for our traditions of reliability, safety, excellent service, and for going above and beyond to help our customers. We are proud of our heritage but not constrained by it and excited to be future focussed.
As Stephen concludes: "It all began 65 years ago in 1957 and we still want to be supplying customers in 2057."
And, at Fuel Oil News, we look forward to covering the centenary!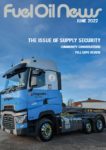 This article originally appeared in the June 2022 issue of Fuel Oil News magazine.
View the magazine