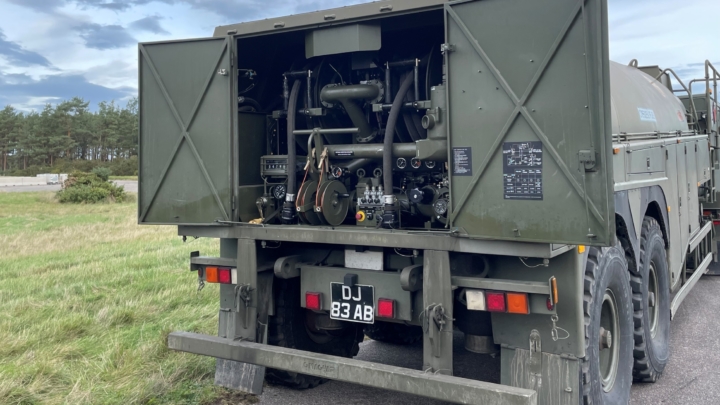 "Recently I was fortunate enough to be invited by 152 (North Irish) Regiment, Royal Logistic Corps to attend Exercise AUSTERE CRUSADER in Kinloss, Scotland. I was invited by the regional director from the MoD Defence Relationship Management (DRM) within Northern Ireland as part of a select group of employers. This was a great opportunity, as an employer, to gain a better understanding of the Reserve Forces and to observe first-hand some of the training for future tasks as well as the wide range of roles the reservists undertake when they are deployed on operations."
Arduous challenge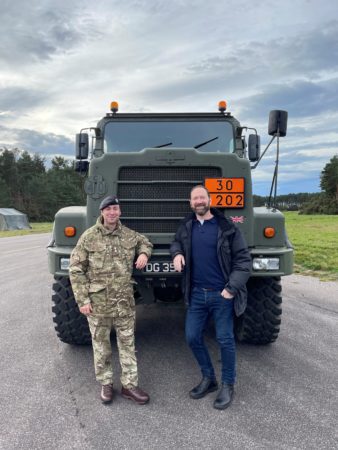 "The main role of the unit is to provide Reserve UK military deployable bulk petroleum and fuel transport capability at readiness in order to enable operational success. This is achieved by setting up a Bulk Fuel Installation from which the fuel is then distributed using military Close Support Tankers and Unit Support Tankers which can be a difficult, arduous and technical challenge.
"During the exercise, the Reservists demonstrated how quickly and safely they identified and established a Bulk Fuel Installation where fuel would be stored prior to onward transportation as required. From this Bulk Fuel Installation, fuel (diesel) was moved to various locations within the site using the large, Close Support, and small, Unit Support, tankers to test the Regiment's skills, capability and readiness.
"Fuel testing is paramount as fuel quality is obviously a big issue for army vehicles and it was interesting to see that the fuel testing technician that we met tested fuel for a living in his day job!"
Enhancing skills and experience
"We were taken for a drive in the 20,000 litre Oshkosh Close Support tanker and the troops on the exercise explained the various roles they undertake in the Regiment and how the skills they acquire in their 'day' jobs assist their army service and vice versa.
"It was both a privilege and a pleasure to attend this exercise as an observer. The skills demonstrated by the Regiment's Reservists were excellent and I have no doubt many could, and will, undertake the role of handling an oil tanker for domestic and commercial fuel deliveries across the country in the future.
"I am aware that many Reservists are employed by fuel distributors and logistics companies, both here in NI and across the UK, and I have little doubt that their employers benefit from the skills and qualifications they gain as a Reservist as this exercise clearly demonstrated."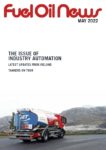 This article originally appeared in the May 2022 issue of Fuel Oil News magazine.
View the magazine