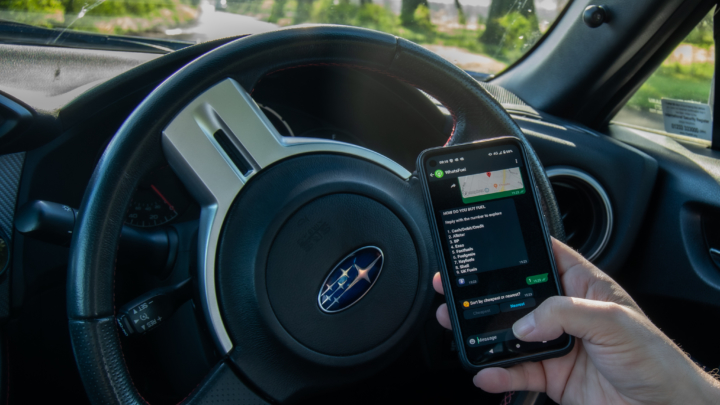 Claudia Weeks, content editor, spoke with Nik Sherwood, chief information officer at Bytestrype, to find out more about the new service.
Founding the business
"WhatsFuel is a service provided by ByteStrype, a company founded in 2017 by 5 fuel industry professionals with over 100 years experience, ranging from running large fuel card portfolios to developing global fuel card processing systems for major oil companies like Shell."
Fuel Oil News was interested in finding out who was behind the creation of this exciting new service and Nik shared more about the team of industry experts involved who have worked at the highest levels within payment card businesses and the IT enterprises that enabled them:
Jonathan Bennett – chief executive officer
"Jon is one of the co-founders of ByteStrype and has been our CEO since our inception in February 2017. Before this he spent 25 years with Keyfuels, then FleetCor in a variety of roles including development manager, IT manager, IT director, and a short period as acting managing director post the FleetCor acquisition."
Paul Draycott – chief commercial officer
"Paul has been ByteStrype's chief commercial officer since May 2017. Before this, he was group sales & marketing director for WEX Europe Services and, between 2009 and 2015, held executive roles with FleetCor Europe as managing director of the UK and then the International Reseller Business. From 2004 to 2008 Paul served as managing director of First Data's Merchant Acquiring Joint Venture with the Bank of Scotland and as managing director of their Electronic Banking Services Division (Active). Previously Paul had 18 years with Lloyds TSB, with his final role as sales & marketing director of the Europe Wealth Management Division."
Jim Hyde – chief operating officer
"Jim is one of the co-founders of ByteStrype and has been our COO since our inception in February 2017. After an extensive career in software development with both software houses and his own company, his first introduction to the fuel card world was as MD of CompuServe (Now FuelSoft). With the acquisition of Keyfuels by FleetCor he then spent 10 years in a variety of roles including as European CTO leading the build of their industry-leading GFN Platform."
Nik Sherwood – chief information officer
Nik was head of software engineering at FleetCor developing their fuel card platforms. He also previously held positions of development director at Epyx and development manager at Compuserve (now Fuelsoft).
Kevin Lloyd – chief technology officer
"Kevin was lead architect at FleetCor developing their fuel card platforms."
Navigating the fuel card minefield
Launched in March this year, WhatsFuel is a new and unique service, and Nik explained how it came about: "Whatsfuel was launched initially to help fuel card users navigate the minefield of fuel card acceptance and to help them avoid surcharges.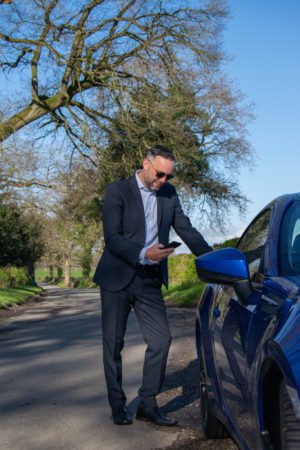 "While most fuel cards are great at reducing fuel costs many people are unaware of the number of sites, outside of the core issuer network, that are surcharged. We wanted to help drivers identify these sites in a simple-to-use way, particularly when they are outside their local areas. We later extended the service, due to the fuel price volatility, to help non-fuel card users find petrol stations based on their location and the station's historical 'expensiveness'".
It's all in the data
"ByteStrype is the UK's fastest-growing fuel card processing platform, site information is acquired directly from the fuel card issuers and ByteStrype's Forecourt Intelligence makes sense of it from a holistic point of view.
"ByteStrype receives retail price information every time a transaction is processed. Retail price information has a short shelf life (especially in a volatile market), so the historical price of a location is ranked against its peers in the area to give a more meaningful comparison and presented to the user.
"We process 10s of thousands of transactions per day, from all the card issuers networks in the UK, so the data is being constantly updated."
Well received by customers
Nik was keen to talk about the feedback that the team have had so far: "For cash payers the feedback has been very positive, and we have had many messages expressing gratitude for pointing people towards a cheaper forecourt and saving them money for travelling just a few minutes further, in some cases.
"The feedback from fuel card users is that they finally have a service that allows them to avoid costly surcharges, that is easy to access from a mobile device in a familiar way. We are having very positive feedback about the fact that users don't have to download yet another app and signup for another account. Everybody has WhatsApp so everybody already has WhatsFuel."
When asked how many people are currently using the service, Nik responded: "It's still very early days, but we are seeing healthy organic growth and more importantly people returning to use the system. The service is completely free from ByteStrype, and we do not have any plans to charge or promote anything using it. The intention was to use our forecourt intelligence and wealth of data to help people save money."
Future plans
As WhatsFuel is so new to the industry, Nik emphasised that the team at ByteStrype are keen for input and ideas from people using WhatsFuel: "We are open to ideas on the free service, in fact if you send the message "/idea" (without the quotes) you can leave feedback and feature requests to make it better.
For ByteStrype customers (fuelcard resellers) they will receive an advanced version of the bot to support their customers with advanced features such as
price notifications,
stopping cards,
invoices
pre-pay top-ups
balance and account enquiries."
To talk to the bot, visit https://whatsfuel.com click the WhatsApp icon and say Hi.
Fuel Oil News looks forward to following the development of WhatsFuel with interest and wishes Bytestrype the best of luck with its new endeavour.
If your company has plans for a new product or service, then please get in touch with Claudia at: claudia@andpublishing.co.uk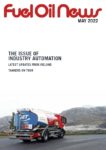 This article originally appeared in the May 2022 issue of Fuel Oil News magazine.
View the magazine