Red diesel duty equalisation has dominated headlines since the Spring Budget Announcement in March 2020, with the deadline day finally coming to pass earlier this month.
The banning of red diesel use for certain industries and applications has had significant operational and financial impacts for several sectors, not least construction. As providers, we have played a pivotal role in helping customers plan and get ready for the unrebated fuel transition, offering valuable advice on how to make a seamless, cost-effective, and compliant switch.
As we enter a new phase in the fuel duty reform journey, we look at how the revised legislation is fuelling increased interest in cleaner-burning alternatives.
Setting the scene
Red diesel duty reform was designed to help propel the UK forward on its road towards Net Zero Carbon 2050. With ambitious targets to meet, the government is accelerating its efforts to reduce carbon emissions, from the introduction of the Clean Air Strategy to Ultra Low Emissions Zones (ULEZ).
Increasingly, the government has taken a 'carrot and stick' approach to encourage the adoption of 'cleaner fuels', with growing legislation to incentivise the use of alternative energies and liquid fuels and encourage a move away from traditional fuel options. The red diesel duty changes, therefore, should not be taken in isolation, but viewed through the lens of wider carbon neutrality goals.
Whilst duty equalisation prompted many affected companies to take the opportunity to migrate away from diesel, the adoption of DERV alternatives extends beyond those directly impacted by the rule change. For example, with the government's Transport Decarbonisation Plan also impending – which will see the end of the sale of new diesel HGVs by 2040 and light HGVs by 2035 – transport and logistics companies are increasingly taking up the cleaner-burning baton.
What we could be seeing is a domino effect – with the red diesel changes activating a chain reaction. All traditionally diesel-dependent sectors are now feeling the heat of the drive towards decarbonisation and face growing pressure to implement the use of alternative energy sources.
This is further compounded by company directed environmental and sustainability objectives, with many businesses eager to demonstrate their commitment to being a responsible and progressive business, supplier, employer and partner.
Exploring new energy solutions
With recognition that electrification is not yet a viable source of energy for all industry use, other drop-in alternatives are increasingly seen as effective options for companies to begin their journey to transition to net zero. The ability of these fuels to seamlessly replace diesel, without the need for modifications to vehicles or equipment, makes them more attractive, as users do not need to compromise on operational efficiency, invest in new capital or infrastructure, or rely on external infrastructure developments.
The fuel industry is supporting and responding to this growing demand, by bringing reliable supplies of drop-in cleaner-burning innovations to the market.
Shell GTL Fuel
Shell GTL Fuel is an OEM-approved, drop-in alternative that has improved combustion properties inside standard diesel engines, helping to reduce emissions of air pollutants. The FAME-free fuel has been proven to reduce emissions of harmful local air pollutants such as nitrogen oxides (NOx) by up to 37% and particulate matter by up to 50%.
Free of unwanted components such as sulphur, metals, and aromatics, Shell GTL Fuel is non-toxic and therefore less harmful to the environment. It is an increasingly popular choice amongst commercial, construction, transport, marine, and public sector businesses.
To further enhance their environmental goals, Shell GTL Fuel customers can opt into a scheme to offset unavoidable carbon emissions from their operations. The scheme offsets CO2 emissions by purchasing carbon credits from activities related to the protection, creation or redevelopment of natural ecosystems through Shell's Nature Based Solutions programme.
Hydrotreated Vegetable Oil (HVO)
Another diesel replacement rapidly gaining traction is Hydrotreated Vegetable Oil (HVO). Manufactured from 100 per cent renewable and sustainable waste, HVO is a paraffinic drop-in fuel that can be used as a replacement for diesel. FAME, sulphur and fossil free, it is made using vegetable fats and oils. Unlike conventional biodiesel, hydrogen is used as a catalyst, which makes HVO cleaner burning.
HVO, though not a full solution, has been shown to reduce greenhouse gas (GHG) emissions by up to 90 per cent and is completely biodegradable. HVO can be used for on- and off-road vehicles across a range of industries including construction, agriculture, road and rail transport, haulage, marine and the public sector.
Dependent on application, fuel duty may currently apply to both HVO and Shell Fuel GTL.
Heating solutions
When it comes to compliant alternatives to diesel for commercial heating applications, there are a number of cost-effective solutions on the market. Industrial heating oil/Therma35 and kerosene are drop in alternatives that do not require any equipment modifications and are ideal for use in commercial boilers, heaters, driers and furnaces. Both industrial heating oil and kerosene are currently unaffected by the duty equalisation changes and will continue to attract the same rebate as before.
Fuelling futures, together
The red diesel changes signal a seismic shift in the UK liquid fuel market, but with the government zeroing-in on its carbon neutral goals, further regulatory change can be expected.
As a result, we anticipate demand will intensify for cleaner, transitionary fuels that can help businesses successfully adapt to a low-emission future, with minimum disruption to business operations or loss of productivity. Further market innovation, forward planning and effective fuel management will be key in supporting a sustainable approach to cleaner fuel adoption.
Like any period of change, the road to zero will not come without its challenges. By working collaboratively, we can find ways to navigate the evolving new landscape to fuel a cleaner future for all.
Author Niki Holt is head of commercial at Certas Energy. Before joining the company in 2017, she gathered over thirty years of experience in strategic marketing and performance improvement, specialising in the energy sector. www.certasenergy.co.uk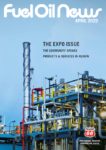 This article originally appeared in the April 2022 issue of Fuel Oil News magazine.
View the magazine