Standard Fuel Oils is an independently owned, family-run business with customer care at the heart of everything they do and, as they look back over their 10 years in the sector, Nick Goodwin, managing director comments: "We have come a long way from the early days, starting with two second-hand tankers and a dream of buying a new one.
"Now we have a fleet of tankers delivering across the UK. This ever-growing fleet of company owned trucks are out making deliveries every day and with the prospects of new depots opening, the future of the company looks extremely bright."
Raising the standard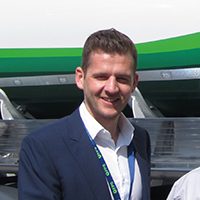 We asked Nick for the first three words that come to his mind when he thinks of fuel distribution.
"Service, quality and sustainability," he replies.
The response is not surprising given the focus that Standard Fuel Oils has had, since its beginning, on setting the standard for fuel distribution – a drive that was recognised when the company was identified as one of London Stock Exchange Group's '1000 Companies to Inspire Britain 2019'.
The report is a celebration of the UK's fastest growing and most dynamic small and medium sized businesses (SMEs), with companies representing over 40 sectors and spanning every country and region across the UK. To be selected for the list, businesses had to demonstrate not only positive revenue growth over the last three years but also outperform their sector peers.
At the time Nick recognised the contribution of the staff to this success: "Our remarkable growth has been driven by the passion and dedication of our staff and their ability to create long lasting relationships with customers and suppliers alike. Through continued investment in not only our people, but in each aspect of our business we hope to keep Inspiring Britain for many years to come."
Key current challenges
Nick considers what challenges the company is currently facing. "The biggest challenge for Standard Fuel Oils is the impact of the reassessment of rebated fuels," he responds. "As part of the government's commitment to achieving net zero emissions by 2050, Chancellor Rishi Sunak committed in his 2020 Budget to the removal of the red diesel subsidy for most sectors. With very few exceptions, users of red diesel have had to switch to road diesel, PrimeHeat35 or HVO.
"We have a lot of customers that have been making that switch with its accompanying challenges such as ensuring tanks were run down in time for the change and that there were only nominal amounts of product left in customers tanks & equipment. There has also been the added frustration of credit limit requirements doubling overnight.
Huge opportunities
Despite the current challenges the industry is facing Nick responds with enthusiasm when asked about the opportunities: "There is a huge opportunity to grow into renewable fuel in 2022. We now offer HVO to our customers which is a cleaner and greener renewable fuel. Through our trade body, UKIFDA, we can offset our carbon footprint as can our customers.
"At the end of 2021, we celebrated our 10-year anniversary. This came with a major rebranding to reflect the company's success and continued growth. Going into 2022, we will continue to push out the rebrand with new trucks joining the fleet.
New depot in the pipeline
When Nick was asked what he sees the business to be most likely to invest in over the next year in addition to fleet expansion, his answer demonstrates the continuing passion for growth.
"Going into 2022 we have been looking to expand and open a 3rd depot around the West Yorkshire area. The ever-growing fleet of company owned trucks are out making deliveries every day. Opening up a new depot allows us to reach new customers and expand further afield."
"Over the last 10 years, we've been keeping Britain fully fuelled," Nick concludes, taking a look back. "We support all industries across the UK delivering reliable and competitive fuel solutions allowing your business to operate efficiently and effectively.
"Our ethos has always been built on customer care, credibility and industry knowledge – that's kept the business running seamlessly and the rebrand will allow us to do that for years to come."
We look forward to celebrating 10 years of Standard Fuel Oils and finding out more about this ever-growing company in a future 'In Conversation'.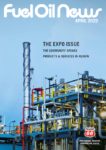 This article originally appeared in the April 2022 issue of Fuel Oil News magazine.
View the magazine