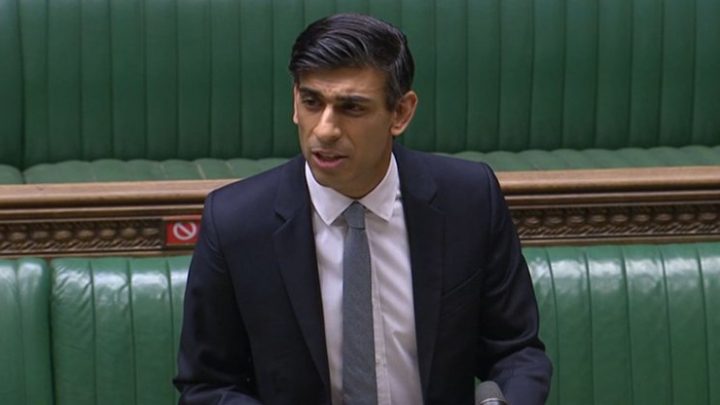 Unveiling his spring statement in the Commons, the chancellor announced that the cut in fuel duty of 5p a litre will remain in place until March 2023 in a bid to ease the cost-of-living crisis.
The cut means the rate will be reduced to 52.92p for both petrol and diesel from 6pm this evening until March next year from the current rate of 57.95p per litre.
Speaking in the House of Commons this afternoon, Mr Sunak said his announcement represents the "biggest cut to fuel duty rates ever".
Ahead of his spring statement, the chancellor had pledged to "stand by" hardworking families and set out further plans to support people with the rising cost of living.
Motoring experts at the RAC suggest the 5p-a-litre cut to fuel duty will save drivers of both petrol and diesel vehicles around 6p. It comes as fuel prices continue to soar across the UK.
On Tuesday, the average cost of a litre of petrol at UK forecourts was 167.3p, which was another record high after several days of further increasing prices. For diesel, the average cost was 179.9p.
Relieving pressure on UK'S burdened logistics sector
The government's decision to cut fuel duty will help logistics businesses to afford to keep supplying the nation with the goods it needs in the face of increasing fuel prices and other inflationary pressures, comments Elizabeth de Jong, director of policy at Logistics UK:
"With average fuel prices reaching the highest level on record and rising inflation, there has been an unstainable burden on logistics businesses which operate on very narrow margins of around 1%; the Chancellor's decision today will help to ensure operators can continue to afford supplying the nation with all the goods it needs, including food, medicine and other essential items.
"Fuel is the single biggest expense incurred by logistics operators, accounting for a third of the annual operating cost of an HGV. The cut in fuel duty of 5ppl will result in an average saving of £2,356 per year per 44-tonne truck; this move will help to strengthen the UK's supply chain during a time of ongoing financial and operational challenges."
Logistics UK had written to the Chancellor of the Exchequer, on 10 March 2022 urging for a cut in fuel duty.
A more secure economy
Yesterday Mr Sunak had said he would unveil proposals intended to build "a stronger, more secure economy" as people across the UK face growing household bills which have been exacerbated by the war in Ukraine.
As a result of the invasion, the Bank of England now thinks inflation will top 8% in April and go even higher in the autumn.