To get some valuable guidance on this, we spoke with Karl Jones, account director at OAMPS, the downstream fuel industry insurance specialist whose close relationship with the sector gives them a deep understanding of the unique challenges of fuel distribution. Here are his recommendations.
New Driver Selection
The quality of your drivers plays a huge role in the overall success of your business – diligent, deliberate and conscientious drivers will probably cost you less in damages, get better customer feedback and cause less management stress than someone who will make more deliveries, but will cut corners to do so.
Arguably, one of the most challenging aspects is sifting through the applicants for a vacancy and choosing the best driver for your business. As a minimum, we would recommend each potential new driver provides references and a claims record from their previous employers, as well as a medical declaration.
In addition, we would suggest potential drivers completing:
Licence check (online)
Drug & Alcohol Test
A medical declaration that they are fit to drive
Medical fitness to Drive check, including an Eye Test
Online driver profiler assessment to assess their attitudes towards driving
Theory or Highway Code test to assess their knowledge
On-road practical assessment in the type of vehicle they will be driving
You should also bear in mind that:
Employing an experienced driver with all the training does not protect you – it is the business responsibility to ensure they are competent i.e. not to rely on previous manual handling training etc.
Foreign drivers will need to be disclosed to insurers
Young and/or inexperienced drivers may need to be disclosed to insurers
A comprehensive induction
Once the driver has passed these tests, we would also recommend a comprehensive induction process, which should include:
Awareness and understanding of the company's 'driving for work' policies and procedures.
Initial driver assessment and training for the vehicle and types of journeys they will be making.
A 'Buddy' system, in which a new member of staff is paired with an experienced staff member to act as their mentor for a period of time. It's important to ensure the 'buddy' does not pass on incorrect information or bad habits, so some training and monitoring for 'buddies' should also be carried out.
Driver Handbooks should include information about the company's driving rules and procedures, as well as advice about safe driving. Keep a copy in the vehicle's glove box.
Vehicle and Route Familiarisation – especially if the new staff member will be driving a type of vehicle they do not normally drive or on types of roads or areas they are not familiar with.
Telematics (if used) can provide an accurate picture of how the new person is driving.
Managers should monitor the feedback about new drivers carefully during their induction period, and ensure that the driver is also looking at the data about their driving to see how they can improve.
Contractually, you might also consider making new or temporary drivers responsible for a higher proportion of your own damage excess .
All training, manuals and handbooks should be signed for as evidence of completion and understanding.
Driver Retention
Having found the driver(s) of your dreams, keeping them on your payroll when other sectors might be offering increased wages will be a challenge.
Regardless of role, happy employees are generally productive employees, and providing a supportive and positive working environment is likely to be an effective, low-cost option.
Other factors would include:
Competitive Remuneration
Private Medical Insurance
Personal Accident/Sickness Insurance
Performance Bonuses
Profit Share
Agency/Temporary Drivers
If you are forced, or choose, to use Agency or Temporary drivers, all of the factors mentioned above should still be taken into account, and we would recommend you only use an Agency that has Driver Negligence Insurance cover.
KARL JONES has been helping businesses get better value out of their insurance spend for more than 20 years. Karl adds that experience and expertise to the OAMPS team that has specialised in the downstream fuel industry for more than 30 years.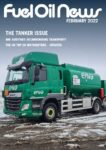 This article originally appeared in the February 2022 issue of Fuel Oil News magazine.
View the magazine