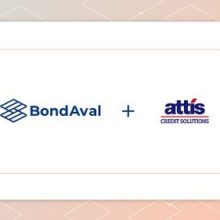 The MicroBond provides 100% cover, on demand with no excess. Claims for non-payment are payable, typically, within days rather than weeks.

Suppliers receive investment-grade certainty that their retail clients will pay for their fuel per the terms of their contracts, while drastically reducing the friction and time involved in the security onboarding and renewal process.

The BondAval platform takes only a matter of minutes to produce a MicroBond, a process that would otherwise take weeks or even months.

Paul Martin, co-founder and co-MD of Attis Credit Solutions said: "Providing certainty to a CFO/FD is a powerful tool. Doing it with no time cost whilst also freeing up tied capital for the buyers is a real game-changer. The BondAval platform is cutting-edge, and we look forward to working with the team to see it deployed across the UK fuel market".

Tom Powell co-founder and CEO of BondAval said: "Working with Paul and his team is a real pleasure. Their insight, experience and expertise mean they truly understand the challenges in the fuel market, and opportunities which we can bring to market together. We're excited to start building a long-term partnership".