As he looked forward to his retirement in May this year, Fuel Oil News spoke with Bob Taylor, managing director of World Fuel Services' UK Land Business, who shared with us his thoughts on the highs, lows and future of the industry.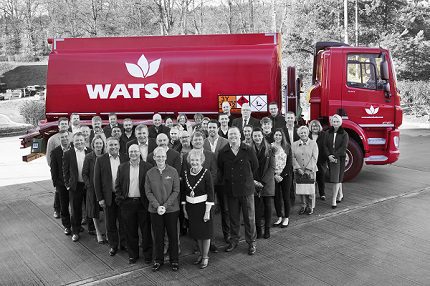 Telling us more about his history in the fuel sector, Bob says:
"In a nutshell, my entire career has been in fuel. When I left school at 16, I wanted to work in computers. But I got offered a job as a clerk in a fuel company called Fuel Fast and took that instead.
"That first job taught me all sorts. I worked out on the road with drivers and in the office in sales. At the time, you only had winter prices and summer prices, which never moved. Rather than selling, it was a case of finding new customers, sharing some port and signing on the line.
"After my time in sales, I was offered a job as a depot manager. I was only 25 and hugely out of my depth, but I learned so much and ended up taking on an area, and then regional, manager role when I was in my 30s. The first time I ran a business was when I became MD of Total Butler. After this stint, I got asked to come over to World Fuels as the MD for the UK Land Business.
"All I've known is the oil industry. Cut my arm off and all you'll get is oil."
A balancing act
With a career spanning several decades and experiences gathered from several different companies in the distribution industry, Bob is well-placed to suggest what should be the top priority for any business:
"The products are all the same, the difference is the service. In every business I have worked for, there has always been a balance between delivering a great service and driving a profit. I found that the larger a distributor grows, the more difficult it is to focus on looking after employees and customers. Keeping people in sight should always be the priority."
Evolving oil
Bob comments on the changes he's witnessed throughout his 40 years in the industry:
"One of the biggest industry changes I've witnessed is health and safety. It has become so much more important, and rightly so. All our colleagues should come to work and know that they won't come into harm.
"Technology has also evolved oil in a big way. We are now moving towards telemetry in tanks linked to an automated fuel delivery service, for those that want it in the future. These developments are key opportunities, but technology also comes with its challenges. More customers are buying online, so oil has become more of a commodity rather than a service that people feel loyal to.
"Of course, some things don't change. Customers have always asked 'how much?' and 'when can you deliver?'. And I suspect that they always will."
When asked about the changes that Bob sees in the not-too-distant future, he says:
"We can only sell what the consumer wants, and sustainable alternatives are becoming increasingly in demand. Companies will need to go down cleaner energy routes, and we have to find a way to offer these services over the next five to ten years. Whether we sell ground source heating, renewable energy or sustainable fuels, we need to adapt."
On the road to retirement
As Bob considers his plans for retirement, he reminisces over some of the key memories from his time in the industry:
"My career highlights are all down to the people I've worked with. I owe a lot of my success to the mentors who guided me. And if I have helped anybody in their career, I feel that I've given something back."
A decade of decisions
"My retirement date has been set in stone for the last 10 years, but what I decide to do with these years is fairly loose. I've recently realised that after 43 years of hard work, I don't have any hobbies! So, I have been getting into clay pigeon shooting and will definitely keep that up.
"Spending time with family will also take up most of my time, especially with my grandchildren. We've really missed them over the last 12 months and are desperate to make up for lost time. And of course, travelling. As soon as we can, we'll get out to the Maldives and to Venice via the Orient Express – another bucket list item ticked off the list and, at some point, we'll go to Australia for six weeks."
Telling us about the most valuable learnings from his career, Bob concluded:
"Two words: honesty and trust. When you run a business, stay honest and you can't go wrong."