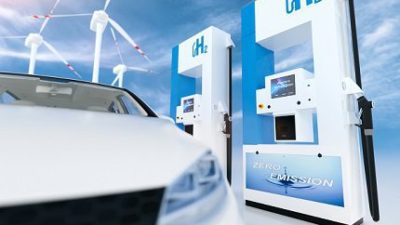 Building on its series of foresight reports, UKPIA's "The Future of Mobility in the UK" considers the emerging trends, technologies and paradigm shifts that can combine to deliver a decarbonised transport sector in the UK.

The Future of Mobility makes three important findings:
To meet net zero, all stakeholders must work together in pursuing all technology options for transport decarbonisation.
A systems approach that considers lifecycle analysis of transport GHG emissions as well as transport energy provision, storage, and conversion demands should be essential ingredients in a transport decarbonisation strategy.
A mobility paradigm shift is required to meet net zero with new technologies and models disrupting existing mobility offers and improving transport energy efficiency.
This is the first time UKPIA has published a report solely focused on transport, yet the UK downstream oil sector has a lot to contribute to decarbonisation of transport. UKPIA members are investing in changes that can decarbonise transport such as EV chargers at forecourts and in dedicated hubs, as well as delivering millions of litres of biofuels every year. The report highlights, however, that in order to meet net zero governments, vehicle manufacturers, energy suppliers and all other transport stakeholders will need to work together to deliver the many solutions needed to get a carbon neutral UK economy.

UKPIA director-general, Stephen Marcos Jones, comments:

"This technical report considers the transport sector today and what must change to achieve net zero. It is not just new technologies we need but also understanding when and where to where to deploy them alongside usage and behavioural changes on the UK's decarbonisation journey. This report and its findings demonstrate our sector's integral role as the UK's primary transport energy provider and why we must be considered a partner in shaping its future.

"Transport is the UK's biggest carbon emitting sector and decarbonising it is a major challenge to overcome in order to meet net zero. Electrification of cars and vans is already being strongly pursued by government, but in heavier road vehicles, construction, as well as aviation and maritime, we will need a wide range of new technologies, efficiencies and new ways of working to decarbonise effectively."