Hoyer says 'detailed contingency plans' will be put in place to 'ensure any action has a negligible impact on our operations', adding that it remains committed to engaging with the union to find ways to 'mitigate the redundancies'.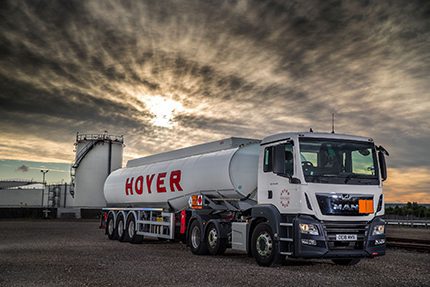 The Hoyer Petrolog UK employees based at the Stanlow oil refinery, in Ellesmere Port, will be taking action in response to plans to make six of the 20+ drivers redundant. The 24-hour strikes will take place on November 2nd, 4th, 6th, 9th, 10th, 12th, 13th, 15th, 16th, 17th, 20th, 23rd, 25th and 27th.
Unite regional officer Steve Gerrard said;
"Unite's members have delivered a stunning mandate in favour of industrial action.
"Despite Unite giving Hoyer every opportunity to resolve this dispute through negotiations, it has refused to do so and as a consequence and as a last resort Unite has announced strike dates.
"Our members regret that their action will cause considerable disruption to fuel deliveries but believe they have no other option in order to save their jobs.
"Fuel tanker drivers are frontline workers and throughout this pandemic their work has ensured that other frontline workers can continue to go to work. They deserve to be treated better than this.
"The ball is now firmly in Hoyer's court. It can still avoid strike action occurring by withdrawing the threat of job cuts."
A Hoyer spokesman said;
"We can confirm that we have received notification of industrial action at our parking location in Cheshire which will result in a small number of our fuel tankers not operating on the nominated days.
"However, we will be implementing detailed contingency plans to ensure any action has a negligible impact on our operations.
"We remain committed to engaging with the union representatives regarding any meaningful and realistic proposals that can be put forward in order to mitigate the redundancies.
"However, the challenge remains that these jobs rely directly on people returning to driving their cars and flying in planes at 'normal' levels – things which are simply beyond our control."