July 1st saw a milestone reached by Valero Energy and the Co-op, with the biggest conversion of sites in one day that either company has ever attempted. The switch of 28 Co-op fuel sites to Valero supply in just one day was made possible by close collaboration between the two companies.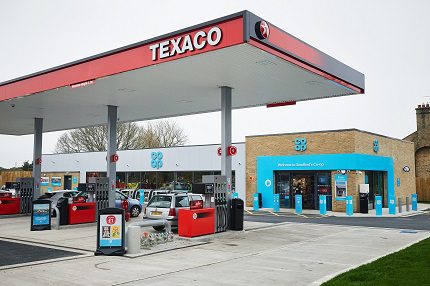 Valero, who last year agreed a long-term supply contract with the Co-op to be their principal fuel supplier, will now supply a total of 115 Co-op service stations across the UK. The sites are a mix of Co-op and Texaco branded.
Eddie Jenkinson, national fuels manager at Co-op, said; "Developing great partnerships is key to our approach and we are pleased to build on our work with Valero as we continue to create filling stations which are seen as a community hub locally – delivering the food and fuel needs that our members and customers need, conveniently."
The ambitious goal was possible because of the introduction of an auto replenishment system,
Vendor Managed Inventory (VMI). The system gives the supplier a live data feed from the retailer's fuel tanks that enables them to predict demand and deliver fuel to a site when needed. This allows better planning and management of product supply for the retailer.
Although some groundwork has been completed in advance, with the majority of sites having been assessed for fuel delivery standards before the lockdown, the change was not without its challenges.
Project communication and coordination had to be undertaken virtually, making some tasks more difficult to fulfill than usual.
All store managers were provided with a welcome pack, which was followed up with a review to ensure they were fully briefed and informed to help guarantee a seamless switch between suppliers.
Simon Fawkes, national account manager for Valero, said; "I was particularly impressed with the enthusiasm, interest and cooperation shown by all the Co-op store and team managers. A number of the sites had been supplied by Valero previously, so it is a real pleasure for Valero to welcome them back and to welcome the new ones too. In addition to these 28 sites, a further two sites will be added in the coming months, bringing the total to 30."
Andrew Cox, Valero's director of sales and marketing, added; "We've worked with the Co-op since 2005 and our long-term partnership has certainly helped facilitate our success in delivering this project. I'm thrilled that we're now supplying a further 28 Co-op sites and it's great news that we've been able to bring this project together successfully in such challenging circumstances."