With a brand-new website and the introduction of a sister company, Halso UK Fuels Ltd continues its exciting journey from modest beginnings to a thriving business recognised as one of the country's experts in petroleum, gas & oil supply and distribution.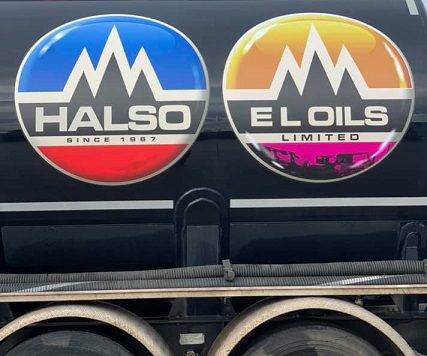 Progressing from its launch in a caravan in 1967 through the wooden huts which still exist to the current modern offices it has always been renowned for excellent customer care and service which remain second to none. 
Supplying fuels to industrial, commercial and domestic customers, this family run business is now in its third generation. Emma Osborn-Wilkes, granddaughter of founder Sid Osborn, is managing director of both Halso and its new sister company EL Oils which has been trading in some capacity for the last 50 years.  
Emma commented; "We still supply fuel, oils and lubricants to our local farmers and domestic, residential customers but now we also service commercial clients nationwide.  
"It was little over 12 months ago we decided to diversify, offering our lubricants, oils and greases under our sister brand EL Oils. We find this to be a much cleaner way of showcasing our varied product portfolio."  
Emma continued; "Halso continues to be our brand for fuel management and distillates, and EL Oils offers our additional products, as well as services including tank cleaning, oil changes and tank monitoring. 
"EL Oils, like Halso, is a very proud family business with high standards offering a personal service to all customers. We want to seamlessly support all of our commercial or domestic clients with their fuel, oil and lubricant needs. It's our job to power your business and home."