Liquid fuel distributors working hard to deliver essential heating oil & transport fuel to rural communities in the UK and Ireland
The UK and Ireland Fuel Distributors Association (UKIFDA) distributor members across both the UK and Ireland continue to work very hard in the face of unprecedented demand for liquid fuels. And the Trade Association is doing the same even though they are now working remotely and utilising technology to work effectively as a team.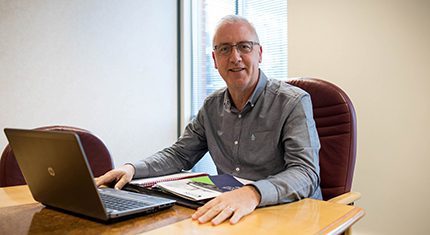 UKIFDA Chief Executive Guy Pulham comments: "It is business as usual at UKIFDA member depots. Our members are working flat out delivering heating oil to households, red diesel to farming and construction industries and fuel to blue light services and due to this increased demand, we have been urging the public not to panic buy.
"Members have also put measures in place so business can continue whilst also adhering to Government COVID 19 guidelines including investing in new IT so admin and call centre staff can work from home through to enabling tanker drivers to be based at terminals to meet the increased demand. The situation has been changing daily this week and UKIFDA has been offering support to UKIFDA members across the UK and Ireland as well as liaising with the Government's Energy Resilience Teams in Westminster and Scotland and the Irish Government."
UKIFDA sought and has received from the Department For Transport (DFT) in the UK and the Road Safety Authority (RSA) in Ireland a relaxation of drivers hour's regulations which should help Members meet this unprecedented demand although we recognise that there are limitations to the relaxation, especially around working time directives, which we will continue to push with the relevant bodies.  There has also been relaxation on UK regulations regarding MOTs, PDP and ADRs in which UKIFDA have been involved.
In Ireland UKIFDA Irish Representative Nick Hayes has been liaising closely with the Health and Safety Authority (HAS) and they have agreed to an extension on ADR licences which expire over the next 6 months to the end of November. Nick Hayes has also been working alongside fellow trade association IPIA lobbying the Department of Social Protection and the Department of Transport.
UKIFDA is also offering advice to consumers on its website ukifda.org which its Members can link to. These include being patient, trusting your UKIFDA supplier, being honest about your fuel situation or if you are isolating due to the virus and, being cognisant of other's needs, above yours, especially if there are vulnerable people in your local community.
Dawn Shakespeare, Membership & Events Manager, adds: "Many of our members operate the Cold Weather Priority Scheme for those over 75 and some Members are temporarily extending this scheme to offer priority delivery to those in the age bracket 70+ and where possible those who have to self-isolate due to COVID 19. We have advised consumers to check with their UKIFDA member what support they are providing.
Tony Brown, Technical Manager, has been key in many of the discussions around relaxation of rules around ADR, PDP and MOTs which have been communicated to Members through briefings alongside the briefings from Governments in both the UK and Ireland. His role also includes advising Members and our own staff on HSE matters.
"The wellbeing of our Members staff and customers remains our priority and our Members are putting in place reasonable and proportionate arrangements to protect their staff (both office based and delivery drivers) and customers. This includes following Public Health guidance. Specific arrangements will vary from distributor to distributor – so we are asking people to please check their UKIFDA supplier's website or ask them when ordering by telephone – but they may include: –
Asking customers to keeping a distance from delivery drivers
Introducing contactless delivery so customers do not come into contact with drivers handheld device or paperwork to confirm delivery/receipt.
As part of contactless delivery, advising customers that cheques and cash cannot be accepted as a form of payment.
Advising customers not to attend the premises of liquid fuels distributors and to work with members if they request to hold video or telephone meetings in place of face-to-face
Asking customers to refrain from shaking hands
Guy concludes, "This is a rapidly evolving situation, which we and our Members are monitoring carefully. We will continue to represent the needs of our Members and support their fantastic efforts".