INEOS Automotive has confirmed that the Grenadier will be built in a bespoke new manufacturing facility on a greenfield site in Bridgend, South Wales.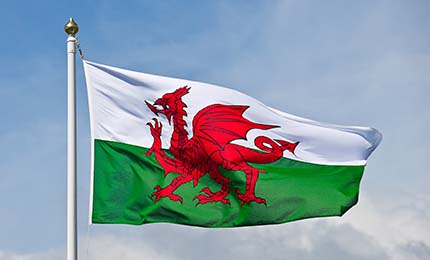 The new utilitarian 4×4 has been named 'Grenadier' after the pub in which it was conceived.  Over 6,000 international fans and followers responded to an online poll to choose the vehicle's name.
Creating 200 jobs initially, and up to 500 in the long term, site development is now under way in support of a planned production start of 2021.
"We have looked long and hard at possible manufacturing locations for Grenadier across the world with lots of good options to choose from," said Sir Jim Ratcliffe, INEOS group chairman.
"The decision to build in the UK is a significant expression of confidence in British manufacturing, which has always been at the heart of what INEOS stands for."
---
In 2017, Jim Ratcliffe, a car enthusiast and experienced adventurer, identified a gap in the market for a stripped back, utilitarian, hard-working 4×4 engineered for modern day compliance and reliability. Combining rugged British spirit with German engineering rigour, the Grenadier will be a truly uncompromising 4×4 built from the ground up to provide best-in-class off-road capability, durability and reliability to those who depend on a vehicle as a working tool, wherever they are in the world.
---
Great news for Wales
"The announcement is great news for Wales and I'm delighted INEOS Automotive will be setting up home in Bridgend which has a long history of skilled manufacturing expertise," said Welsh government economy and transport minister, Ken Skates.
"The Welsh government has worked closely with the company to make this happen and I look forward to seeing the development of the new site progress ahead of the planned start of production in 2021."
INEOS Automotive has confirmed that in parallel, it will be investing in a sub-assembly plant in Estarreja, Portugal.  The facility will produce the Grenadier's body and chassis, working in conjunction with INEOS's European supply chain partners.
"Confirming production in the UK, as well as our investment in Portugal, is a major milestone for the project," commented Dirk Heilmann, chief executive officer of INEOS Automotive.
"We are progressing well with the design and engineering work, as well as our marketing and distribution plans.  In the months ahead, we look forward to sharing more information about the Grenadier, and engaging with local suppliers, the community and region, in advance of the start of production in 2021."