The Tank Storage Association (TSA) has published the fourth edition of its Annual Review which provides valuable data with respect to this important sector within downstream oil distribution.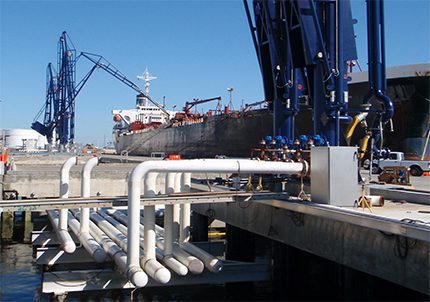 TSA president Paul Denmead, director of terminal operations, UK at World Fuel Services, highlights that 'being no further forward in terms of understanding what our exit from the European Union will look like, it is imperative that this is resolved so that we can move forward as an industry. There are many more issues ahead – decarbonistation, IMO 2020, inconsistent regulation to name just three.
"We need to focus on these without the distraction of BREXIT," says Paul, who is assisted by vice president, Adrian Jackson, chief executive of the Oil and Pipelines Agency.  Together they continue to implement TSA's plan to further develop the association. The past year has seen 13 new businesses join the TSA family and also the launch of a technical committee to help identify areas in which TSA can seek to improve its knowledge and performance.
TSA, which has established the Downstream Oil Industries Forum Trade Association Working Group is seeking to gain alignment with other trade associations in the downstream oil sector on common topics, such as the Road to Zero strategy.
Download the TSA Annual Review at
https://www.tankstorage.org.uk/assets/tsa_annual_review_final_to_print-compressed.pdf