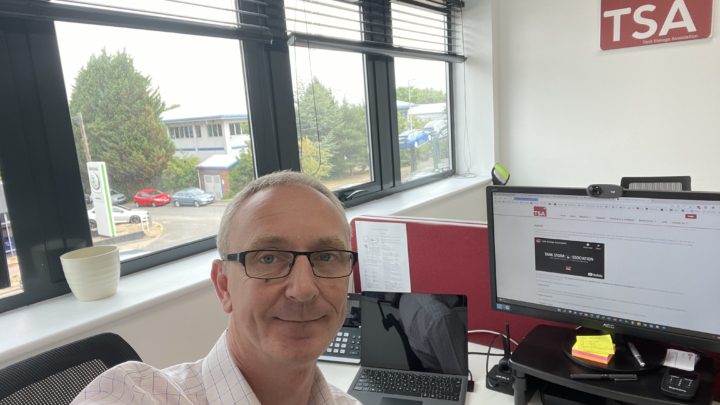 In our October issue we speak with Peter Davidson, executive director at the Tank Storage Association (TSA), to discover how Peter spends a typical day.
MY ALARM GOES OFF AT…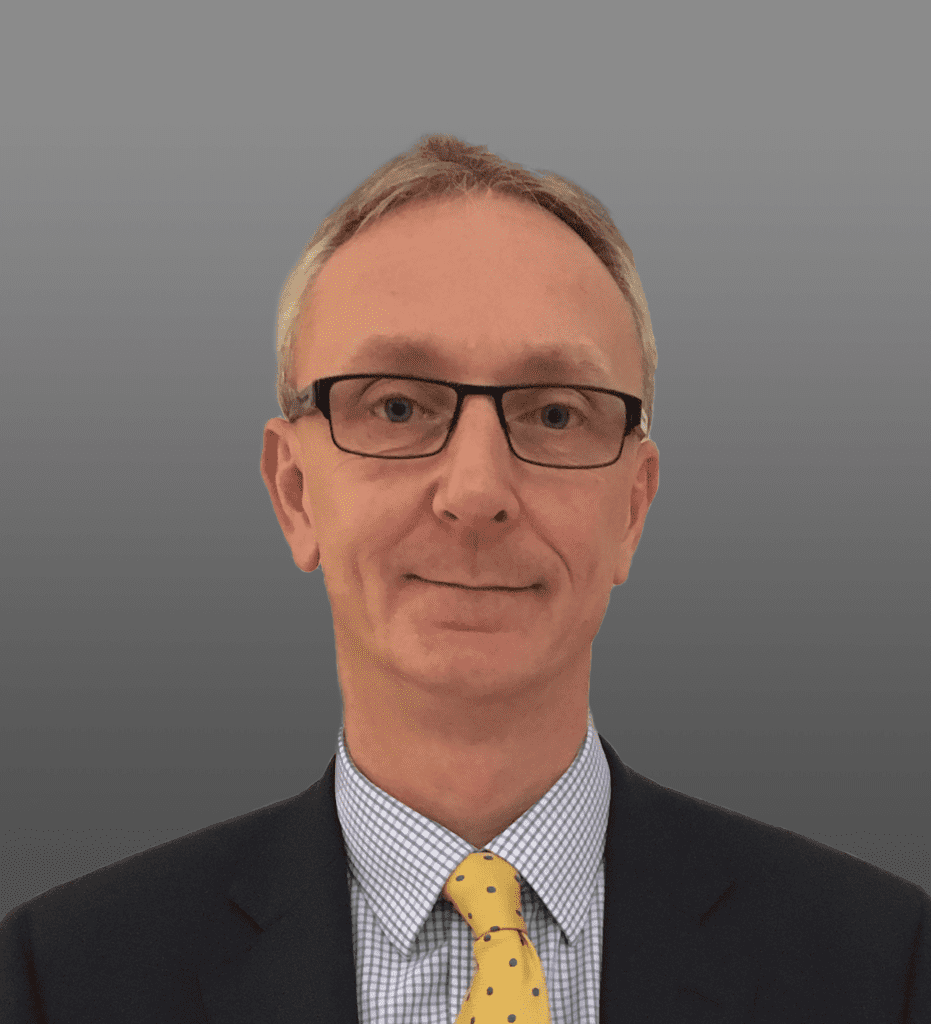 During the week it's at 5:30am ready for an early morning dog walk (though the dogs do object to an early start in the winter!). Prior to the recent pandemic, it could also be much earlier, travelling to meetings across the UK and overseas. Fortunately, everyone is far more pragmatic now about when meetings can be face to face and when they can be remote so I will get a couple of days each week in the office.
THE FIRST THING I DO IS…
Coffee! The day can't start without caffeine!
I PREPARE FOR THE DAY AHEAD BY…
I am guilty of continually checking emails on my mobile phone – and first thing in the morning is no exception, a quick review of anything that has been received helps me think and prioritise any urgent matters for day.
I CAN'T LEAVE THE HOUSE WITHOUT…
The security pass for the TSA office. I tend to get in early at 7am, when no one else is in the building – there have been many times when I have turned up, dug in my bag for the pass only to realise I left it at home and had to drive back to get it!
MY TYPICAL DAY…
To be honest there is no 'typical' day working for a trade association – every day is different with different challenges, and with such a small team (trade associations are always very lean!) there are many admin jobs that keep popping up.
However – I would usually start the day with (another) cup of coffee. Then it's time to check the accounts, reconcile payments, raise invoices, and chase late payers. Then it's all the other admin jobs that need doing. I always find that if you keep on top of admin and accounts, they are so much easier to manage.
The next job is to trawl through emails, which I scanned through before leaving the house, any that can be quickly dealt with are, others are flagged to make sure I address them in good time. As the TSA team will know, one thing that we pride ourselves on is replying to queries and questions from our members quickly and efficiently – there is nothing worse than asking a question and not receiving at least an acknowledgement.
Then it's time to check diaries for meetings – of course if the meeting is face to face, then the morning will be spent on a train, plane or in the car getting to where I need to be – a typical week could involve London, then Brussels, followed by Liverpool, with only one or two days in the office.
Preparing for meetings is essential – the TSA is representing the bulk liquid storage sector on behalf of its members. One day could be meeting with the UK Government, the next the HSE or Environment Agency, and then with European colleagues with our European Association. There is such a wide range of topics that need to be covered so to be well briefed is critical.
The time between travelling, meetings, and admin, is spent on actions and other commitments to the numerous working groups and committees that TSA are represented on. We have never been afraid of stepping forward to take on projects that benefit the wider community – particularly those that are related to technical, safety and environmental matters. We often find ourselves chairing, writing, reviewing, and commenting on new guidance or knowledge pieces.
The TSA is incredibly lucky to have an excellent communications specialist and technical specialist working with us. Nunzia and Jamie are invaluable to everything that we do. It is their professionalism and commitment which makes us the success we are. As a team we always try to make time to speak, discuss any issues, successes, forward plans, and most importantly make sure that we are all happy and comfortable with what we are doing.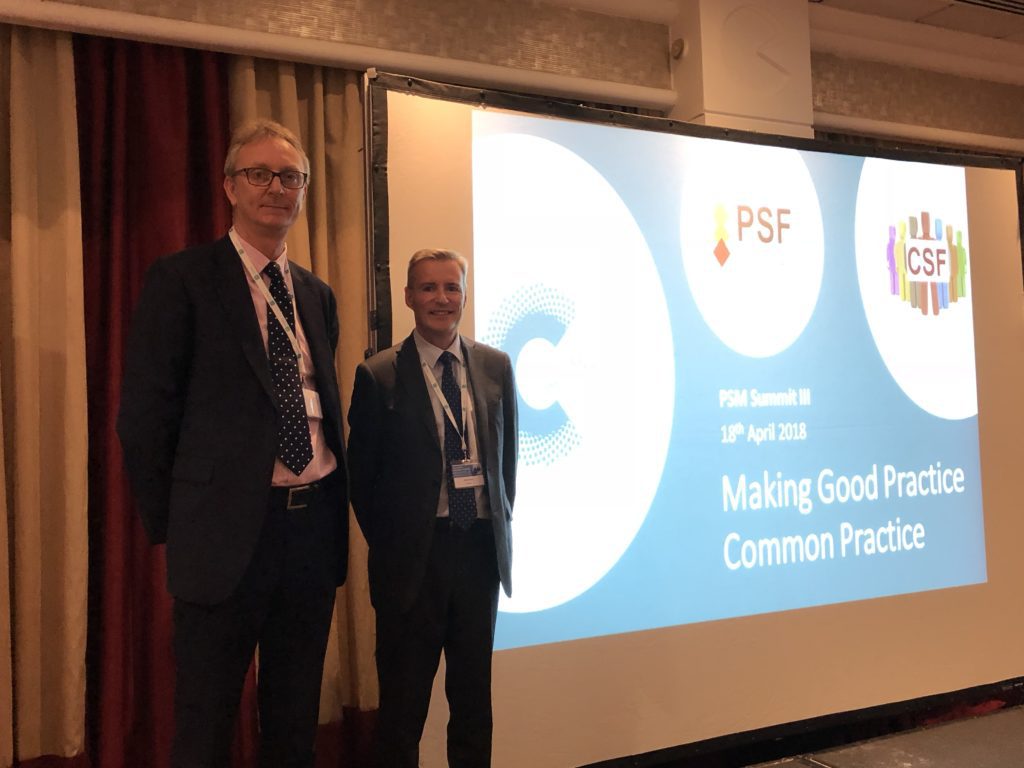 MY MOST MEMORABLE WORK MOMENT…
There are many things that I am proud of – being part of the team which developed the revised Safe Loading Pass Scheme and the Petroleum Driver Passport, and involved from the very start of the Process Safety Leadership Group final report to the Buncefield explosions and fires in 2005.
But, all that said, working with such an incredible team at the TSA is the most important. The team have known each other for many years, through many careers, and are friends as much as colleagues.
THE WORST PART OF MY JOB…
Back to those accounts – chasing late payers – the additional administrative burden that brings with it, especially to a small team, is a real pain!
THE BEST PART OF MY JOB…
The variety – every day is different, and I have met some incredible people.
I RELAX AFTER WORK BY…
I tend to cook during the week, and that acts as a transition between work and home, allowing me to concentrate on something different. After that its relaxing, playing with the dogs or watching something on TV or listening to music. Of course, if it's a Friday it's off to the pub to meet
friends!
MY FAVOURITE MEAL IS…
I am terrible at making sure I eat something for breakfast, so when I am staying away somewhere overnight, I always enjoy a big breakfast in the hotel in the morning!
ON MY BEDSIDE TABLE IS…
Phone charger and alarm clock.
THE LAST THING I DO EACH DAY IS…
Let the dogs out and get them in again (sometimes a struggle) and get them off to bed.
I'M NORMALLY IN BED BY…
During the week it's 10:00pm, I must be getting old!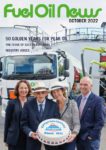 This article originally appeared in the October 2022 issue of Fuel Oil News magazine.
View the magazine