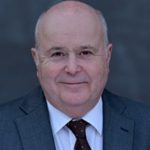 Originally established in 1971 as Oil Tank Supplies, the business focused on the manufacture of bunded diesel fuel storage tanks. With nearly 50 years' experience, OTS Group is now a leader in the fuel industry, renowned for its advanced fuel storage systems and turnkey solutions. The business now delivers solutions for all fuelling needs, from distribution and the creation of truck stops and depots to management of fuel quality and equipment servicing.

"OTS has evolved significantly over the past 48 years and in response to the changing industry and demands from customers, we now increasingly deliver bespoke services as part of our turn key solutions," explained managing director, Steve Gain.

"Our rebrand will not only reflect our position at the centre of our clients' fuel process, but also emphasise our core skills and specialisms in manufacturing services and patented products."

OTS Group is expanding the specialised range of professional services related to the current and future fuelling solutions it offers, with a particular focus on alternative and renewable fuel solutions.

"Our vision is to continue rapidly expanding", added Steve.

"With market conditions evolving at a serious pace, we are a dynamic business responding to and driving change and innovation. The new name demonstrates the breadth of our skills and the look and feel reflects the dynamism of the team."

The new branding will be demonstrated across a new website and sales & marketing materials with business as usual for existing clients.

Despite the rebrand, the OTS Group's guiding mission remains simple and unchanged said Steve.