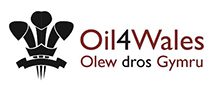 Oil 4 Wales has secured a £350,000 loan from the Development Bank of Wales to pay for the refurbishment of a former Texaco filling station at Nantycaws where there are plans to build a new café.
"The garage has had no investment for over 20 years.  The location with the view over the Black Mountain range cries out for investment to attract more tourists and locals if we can provide services, such as a cafeteria and a tourist shop, all stocked with Welsh produce," said Colin Owens, owner of Oil4Wales.
https://developmentbank.wales/case-studies/oil-4-wales
---
Set to increase its stake in the UK market is Applegreen, which recently took a 55% majority stake in motorway service areas (MSA) operator Welcome Break in a 361 million euro deal.
Although Applegreen operates award-winning MSAs in Ireland, the company has not had a UK presence up to now.  Backed by a new 300m euro debt facility and a proposed equity fundraising of at least 100m euro, Applegreen's chief executive, Bob Etchingham," said:
"We were attracted to Welcome Break because of the strength of its franchise, the excellent management team and the committed staff at each of its 35 locations."
A top 50 Indie, Applegreen UK, which has more than 100 sites, recently joined the British Oil Security Syndicate (BOSS).
"We decided to join BOSS to take advantage of its Payment Watch service because it offers a customer friendly, yet robust means of helping customers who have no means of payment for fuel that has been drawn," said Adrian Grimes, head of operations at Applegreen.
"The service has been shown to respect customers who've made a genuine mistake.  However, it does take a very proactive approach to recover debts from those who do not make a payment."
---
Having acquired six forecourts from south Wales company, David Taylor Filling Stations last month, Certas Energy has appointed Scott Harris to head up its company operation.
Scott rejoins after two years at Mitie where he was senior finance business partner.  A qualified management accountant, Scott was company owned service station business manager at Certas Energy from 2014-16.
"I shall continue to drive the business forward and identify new opportunities in the market to further develop our retail proposition," said Scott.