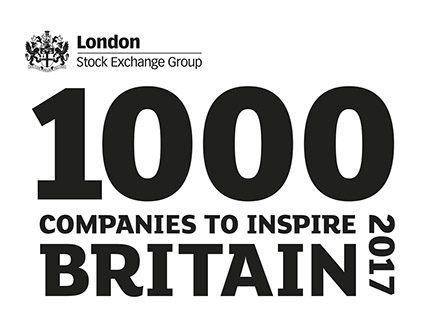 Oil NRG has been listed in the London Stock Exchange Group's 2017 list of the 1000 Companies to Inspire Britain. The LSEG's annual report celebrates some of the fastest-growing and most dynamic small and medium-sized enterprises.
"Oil NRG is delighted to have been recognised in this year's 1000 Companies to Inspire Britain report," said sales director Jeremy Royle.
"This is a significant achievement for Oil NRG – the only oil distributor to be included – and a testament to the outstanding hard work, experience and professionalism of our whole team.
"The recent development of our Yorkshire depot, and our winning a place on the North East Procurement Organisation (NEPO) solution for liquid fuels has also allowed us to demonstrate our capabilities to customers across the north east. This continued growth has undoubtedly played a part in us gaining recognition in LSEG's annual list of inspirational companies. We will continue to build on this success and will ensure that our work for our customers delivers wider benefits to the local economy in terms of employment, supply chain and environmental factors."
Oil NRG, which has depots in Teesside, Tyneside and Yorkshire, is one of 32 north east companies to have been included in the report.
"Four years on, LSEG's 1000 Companies to Inspire Britain report continues to highlight the dynamic, entrepreneurial and ambitious businesses across the country that are boosting UK productivity, driving economic growth and creating jobs, " said Xavier Rolet, LSEG's chief executive.
Congratulating the companies in this year's report, Greg Clark, secretary of state for Business, Energy and Industrial Strategy added:
"Championing high growth innovative SMEs is crucial for the continued success of the UK economy and a country that works for everyone. We are committed to ensuring that companies of all sizes can access finance to grow, scale-up and create high quality well-paid jobs across the country."