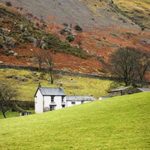 Chief executive Mark Askew has written to Mr Hammond asking for a raft of measures including the removal of the 5% duty currently charged on kerosene which the FPS says will go some way to reducing fuel poverty in the UK.
"The fuel distribution sector is a key but largely disregarded part of the supply of fuels particularly to customers who are off the gas grid," said Mark Askew.
"We're asking Mr Hammond to recognise this sector, which operates at low margins, and do more to assist both the homeowners and our members. Due to the generally poorer standard of housing stock in rural areas there's a higher than the national average proportion of people at or below the fuel poverty line.
The FPS is also urging the government to consider expanding the pilot scheme to fit first time central heating in homes but with a focus on rural customers who suffer from disproportionately low support from schemes such as the Energy Companies Obligation, where most funding is delivered in urban areas.
Oil heating is currently recognised by the independent provider of comparative home heating costs, Sutherland Tables, as being the cheapest form of heating in the UK and has been since January 2015. Therefore, a government supported scheme to replace older oil boilers with new, efficient condensing boilers would both reduce consumer heating bills whilst also making a significant contribution to reducing CO2 emissions.
"Finally, as an industry we would like to see some commitment and recognition from the government regarding the important service we provide to our 1.25 million oil heating customers in the UK plus the vital role we have in supporting a raft of other key sectors, such as farming."