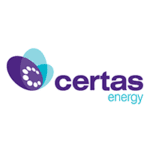 With a Scottish network of 24 company-owned forecourts, convenience stores have become a significant part of the Certas Energy retail portfolio. As part of the new agreement, all of Certas Energy's 24 forecourts will become SGF members.
"Being involved with the SGF will enable us to gain invaluable knowledge across a wide range of areas including new technologies, health and safety and security," says retail operations manager Colin Levy.
"We're proud that with Certas Energy's nationwide distribution coverage that we're able to reach all of A1 Motor Stores' members," said national accounts manager – lubricants, Diane Parkhouse.
"The full spectrum of oils to fuel additives and gearbox oils are all in stock at A1 Motor Stores' distribution centre at Hinckley in Leicestershire."
"Gulf and Valvoline are both great names and we want to help bring them back to the fore," said Simon Salloway, A1 Motor Stores' head of operations.
"With their racing pedigrees, the Gulf and Valvoline product ranges will certainly help us to continue to grow."