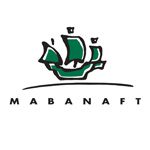 With one of the first principles of quality management being customer focus; understanding customers and seeking to meet their requirements, Mabanaft carries out a regular customer survey.
The survey helps to understand exactly what customers value, including just what drives their decision to use a particular fuel wholesaler.
This year Mabanaft achieved a record response and is very pleased by the feedback received. The company has yet again out-performed previous survey ratings, with scores remaining consistently high, in particular on aspects of service that customers rate as being of most importance.
"The feedback we receive helps us ensure that high standards are being met and maintained and that we continue to deliver on our customers' requirements," said Mabanaft's marketing manager Martin Cook.
"We also find that it opens up communications, allowing customers to suggest ways of further improving our services which can even help us to gain a competitive edge over our competition."
View results highlights here http://www.ie-marketing.co.uk/mabanaft/survey-infographic-2015.pdf and read the full report in the October issue of Fuel Oil News.
For more information please contact the Mabanaft sales team on 0207 802 3300.  www.mabaLIVE.co.uk