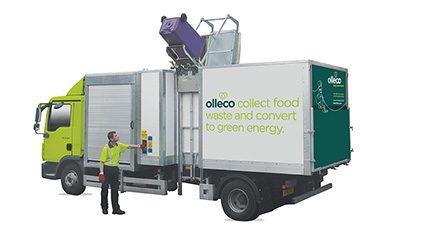 Olleco announced last week that the company had completed its acquisition of Convert2Green.
The UK's largest converter of used cooking oil and food waste into renewable energy, the acquisition is evidence of Olleco's continued commitment to achieve its vision of 100% resource recovery for the food industry.
Bringing together Convert2Green and Olleco increases the company's number of depots to 17 across the UK and enables the company to improve efficiencies and coverage to enhance the used cooking oil collection service offered to its customers. The work done by Convert2Green on producing carbon efficient fuels is an exciting addition to Olleco's range of low carbon bio-liquid fuels and the company working to develop the possibilities of these fuels in the future.
Commercial director Adam Baisley said: "We're delighted to welcome Convert2Green customers and staff to Olleco.  We aim to build on the strong foundation the company has established and extend our reliable and award winning services to our new customers."
Olleco ensures that all of the organic waste it collects is converted into renewable energy and compost; nothing goes to landfill.   www.olleco.co.uk
Catch up on the UK's evolving biofuels market in the September 2015 issue of Fuel Oil News