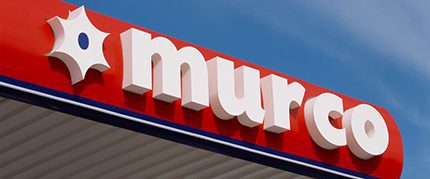 It was with 'great frustration and regret' that Bryan Kelly, vice president of UK operations for Murphy Petroleum, made the announcement that the Klesch Group deal announced in the summer had collapsed last week.
"For the past four years we have worked tirelessly to secure a positive outcome for the future of the refinery and our workforce. Unfortunately, and despite every effort on the part of Murphy and our employees, we have been denied the desired outcome."
The refinery, which is already in shut-down, will now be decommissioned as Murco looks for a new buyer for its three terminals at Westerleigh, Theale and Bedworth and refinery which will become a storage and distribution base.
Bryan Kelly thanked Murco staff for 'their continued professionalism and commitment during the sales process', and also placed 'on record his appreciation 'for the efforts of the UK government and the Welsh government and its Task Force.'
With all but 60 of the plant's 400 jobs likely to go, Plaid Cymru has called for funding from the European Union's Globalisation Adjustment Fund to help the workers.  MEP Jill Evans has also written to Welsh secretary Stephen Crabb to ask him to apply for funds.
Changes to the global refining industry are impacting on the local economy with Murco's contribution alone estimated to be worth about £30m a year. Whilst recent developments have led to a new gas-fired power station and two LNG terminal and a new combined heat and a power plant at South Hook has also received planning permission, this week a task force led by economy minister Edwina Hart will seek to attract new jobs to the area.
MFG completed its purchase of Murco's retail business on 1st October.  Managing director Jeremy Clarke said the collapse of the Klesch deal would have no implications for his company.