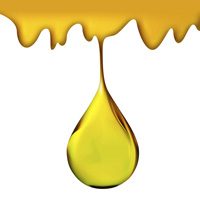 Latest figures show that oil continues to be the only primary heating fuel to have fallen in price over the past three years, making it the cheapest option for off gas grid homes.
According to the Sutherland Tables, a recognised source of data on comparative UK domestic heating prices, the current annual cost of using oil to heat a three bedroom home in Great Britain is now 10.1% lower than the average cost reported over the last three years.
The same average figures for homes using electricity and LPG – the other main heating fuels used by off gas grid homes – show an increase in heating costs of 23.9% and 2.2% respectively with LPG, used by some 170,000 off mains gas properties, remaining substantially more expensive than oil. The cost of heating a three bedroom home with a condensing boiler on LPG is £1,924 per annum – £734 more expensive than oil at £1,190 per annum.
According to a new report from DECC published last month, the downward trend in oil prices is set to continue over the next two years with wholesale prices forecast to fall 11.9% by 2016. In contrast, gas prices are predicted to rise by 14.5% over the same period.
Jeremy Hawksley, director general of OFTEC, said: "This is further positive news for oil households which have continued to benefit from relatively consistent heating costs over the past three years."