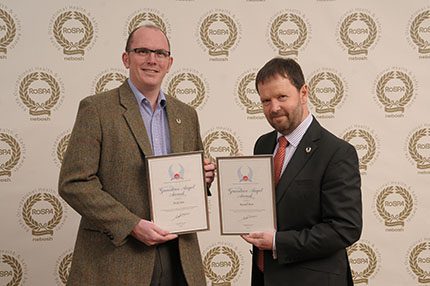 Phillips 66 received the prestigious Gold Award for Occupational Health and Safety, together with two 'Guardian Angel' awards at the 2014 RoSPA awards ceremony recently.
RoSPA plays a unique role in UK health and safety, campaigning for safety change and providing services and support to help organisations to become safer and healthier places in which to work.
Russell Best, HSE adviser at Phillips 66, comments: "Receiving these awards is recognition of a far-reaching effort throughout the whole organisation. Safety is the number one priority in our industry, so it's not surprising that safety is the first of our three core values: safety, honour & commitment.
"All staff are encouraged to share good practices in all areas, especially when it comes to safety. We work with JET dealers, distributors, contractors and hauliers to ensure they are aligned with us on their awareness and competency from a health and safety perspective.
"We achieved a zero recordable injury rate during 2013, which was an exceptional achievement and was the culmination of a strategy of strong leadership, contractor management, integration of HSE across all business segments and continuous behavioural focus."
For the first time RoSPA's presented specific 'Guardian Angel' awards this year to celebrate the work of individuals who have gone 'above and beyond' to improve the safety and wellbeing of others. Phillips 66 was delighted to have two winners of this new accolade – HSE adviser Russell Best, and Dr Nick Tait, who provides occupational health support to Phillips 66 in its Warwick office.
David Rawlins, RoSPA's awards manager, said: "Organisations that gain recognition for their health and safety management systems, such as Phillips 66, contribute to a collective raising of the bar for other organisations to aspire to. We offer them our congratulations."