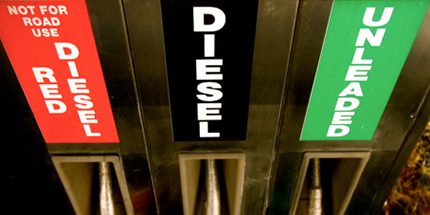 As many fuel oil distributors and their customers have struggled in the winter floods, others have taken advantage of the situation.
Nolan Oils alerted Fuel Oils News to an incident in Aylesbury where three men were arrested, with two charged after two suspicious vehicles were reported to have been seen on a driveway of a farm. Police stopped and searched a vehicle and found what was believed to be diesel siphoning equipment and six 25 litre drums.
For news from other distributors see the March issue of Fuel Oil News.
In Northern Ireland, over 50 tonnes of toxic waste was removed after three fuel laundering plants were found by HM Revenue and Customs in the Cullaville area of South Armagh. The plants were operating at two domestic premises and in an agricultural shed with the potential to produce 26 million litres of illicit fuel a year, evading £18 million in revenue.
Pat Curtis, national oils coordinator, HMRC, said: "It is wrong that honest businesses should be undercut by criminals and those involved in making or selling laundered fuel. Buying illicit fuel not only funds crime, it supports and encourages these dangerous activities within our communities. If anyone has information about fuel fraud we would encourage them to contact the Customs Hotline on 0800 59 5000."
Follow HMRC on Twitter at @hmrcgovuk and see the Flickr channel at www.flickr.com/hmrcgovuk