Investment at Greenergy
The last year has been a busy one for Greenergy, with major infrastructure projects at former Petroplus facilities on the Thames and at Teesside, combining with strong sales growth.
The company's 2012/13 sales amounted to 13.5 billion litres, up 24% in volume from the previous year. Chief executive, Andrew Owens, commented: "We have won new business following the administration of Petroplus and also by expanding our supply to independent petrol retailers. We now supply independent dealer owned petrol stations under a variety of different forecourt brands, including Esso and the Nisa convenience brand."
Greenergy acquired the former Petroplus refinery on Teesside (now named Greenergy North Tees) in July 2012 and began supplying from the site soon after. North Tees has become the company's second supply location in the area, complementing its petrol blending facilities at the neighbouring Vopak terminal.
Andrew explained: "We can now supply customers from both Greenergy North Tees and from the Vopak terminal at Seal Sands so if ever there is an interruption of supply at one of these sites, we can seamlessly switch customers to the other. This allows us to offer our customers unparalleled resilience of supply."
The North Tees investment however, is not just about resilience. It is also about building the most competitive supply platform possible. "By modernising former refinery infrastructure, we want to create maximum flexibility in our product origination, to keep product costs as low as possible," added Andrew.
The same thinking has driven Greenergy's investment in Thames Oilport – a joint venture with Vopak and Shell. Like Greenergy North Tees, Thames Oilport provides the company with significant storage capacity and access to deep-water jetties, so it can buy in large quantities from the lowest cost suppliers globally and offer the most competitive pricing for customers. When it opens at the end of the year, it will complement the company's other supply location at West Thurrock, providing the same unparalleled supply resilience for customers.
Greenergy has also been investing significantly in back-office systems to remove the potential for human error and deliver an error-free service for customers. More than 90% of the company's invoices are now automatically generated and as a result it achieves accuracy levels that are unique in the industry. Last year, 99.7% of its invoices were right first time.
"We try to be the lowest cost fuel supplier with the highest levels of customer service. That means cutting costs from the supply chain, but not cutting corners," concluded Owens.
As Britain's only national fuel supplier, Greenergy now holds its own physical oil in eight terminals across the country, including Clydebank, Teesside, Thames, Cardiff and Plymouth, and supplies customers from a further 14 locations. www.greenergy.com
Mabanaft – adapting to the prevailing market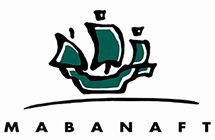 It is still an extremely challenging time for the wholesale industry. The international oil market continues to remain backwardated, as it has for the past 18 months. For wholesalers, holding stock in the current climate presents financial risks, and as a result there is a great deal of volatility and uncertainty in the market.
As part of a larger group, Marquard & Bahls, Mabanaft is able to balance the uncertainty in the market and create a proposition that is both attractive in terms of price and secure in terms of physical availability. Throughout, the company has maintained sufficient levels of inventory for onward distribution and continues to assure customers with its reliability and continuity of supply.
In the UK market there has been a period of unprecedented change caused by the consolidation of large segments of the customer base, oil refiners increasing their market share and the effects of a global economic recession. The underlying trend in the UK is one of continued reduction in consumer demand, coupled with very intense competition.
In response to these challenging conditions Mabanaft has implemented a number of changes, which has focused on transitioning operations to more closely reflect the market environment. Managing director, Raphael Hüttmann, said: "The environment remains tough – there's nothing we can do about that – but there's a lot we can do to cope with it. Mabanaft's flexibility is part of its strength as an organisation."
The company is now looking at opportunities to grow its position, including negotiating investment into terminal infrastructure to offer customers additised product where it was previously not available. It is also looking to invest in new IT systems to provide electronic invoicing and online administration, which will both increase efficiencies within the organisation and deliver additional benefits to customers.
"Strong relationships are fundamental in such times," said Stephen Rhodes, the company's marketing manager. "We have always been committed to understanding what our customers want. We have just completed a new feedback survey to ensure that we continue to recognise our customer's needs and expectations and can pinpoint any areas for improvement."
Mabanaft is the trading division of Marquard & Bahls, an independent and privately owned petroleum company. The business encompasses the import and wholesale of petroleum products and the company is active in service stations, marine bunkering services, retail heating oil, lubricants, biofuels and biomass. www.mbholding.com
Continued growth at Prax
Prax Petroleum has enjoyed another year of continued growth and geographic expansion, to cover a greater part of the UK.
The wholesale market on the Thames continues to be a hotbed of activity and remains a fiercely competitive area to do business, despite the absence of the Petroplus Coryton refinery. "With our emphasis on customer satisfaction, efficient processes and sharply competitive prices we are very happy to be able to report significant growth from our Dagenham terminal, "says the company's sales and marketing director, Neil Robertson.
"In September last year we took our first tentative step further afield, taking storage at the Simon Storage's facility in Immingham. Starting from zero, the results have been impressive. Our sales team has been offering the same level of fast efficient service, accurate invoicing and competitive pricing to our new customers in the north of England, and we are now importing regular cargoes into Immingham. As a result of this encouraging early success we plan to expand our product offering to include kerosene and gasoline in to the north east of England.
"Having two strategically placed terminals has allowed us to grow our contracted and spot volumes. Prax is now a significant supplier of fuels to the distributer sector. By importing larger cargoes of fuel and having a streamlined and efficient organisational structure we can offer customers very competitive prices in to the heart of the UK.
"There have been plenty of challenges along the way in the form of an increased burden of compliance with the government's RTFO scheme and the inclusion of gas oil into this category. The Downstream Fuel Association, of which Prax is a member, has been campaigning and lobbying on behalf of its members to ensure that the independent importers' voice is heard in the corridors of power!
"Our plans are to expand into other areas of the UK and increase our product range, applying the same basic principles that have proved so successful in our existing business areas. Our customers want a reliable supplier with efficient processes able to offer competitive prices with products meeting quality standards delivered safely and on time." wwwpraxpetroleum.com