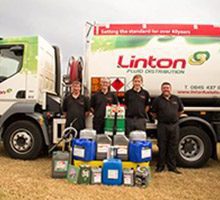 A changing market?

An important sector for Fuel Additive Science Technologies (FAST), agriculture accounts for 15% of its overall business.

FAST manufactures a number of agricultural products including fuel upgrade, Gas Oil Extra; fuel soluble biocide, Anti Bug; fuel stabiliser, Fuel Store Plus; and online injector and fuel system cleaner, Diesel Power Restorer.

Neil Ryding, FAST's managing director, believes that the market has seen a significant shift in the last few years: "In January 2011, the market changed hugely as the sulphur content of red diesel was reduced to a level matching white diesel, and the allowable biodiesel content was increased. This has had a knock-on effect on fuel performance in modern engines and fuel storage conditions."

"The market has changed dramatically," agrees Consols Oils managing director, Kevin Bennetts. "Fewer of the larger farms are using bigger volumes, whilst very aggressive competition has degraded margins and service levels. Good service is paramount and is winning the war of attrition – treat customers fairly and most will reciprocate."

In Cumbria, however, the market has been relatively static, as Carrs Billington's Derek Wallace reports: "I don't think the market has changed too much; although an increasing number of agricultural contractors are doing more of the seasonal work. With bigger equipment, they can get the job done within a day or two of fine weather."

Managing peaks and troughs

Whilst traditionally summer and autumn are the busiest times for the farming community, FAST supplies product all year round; although there is a marked increase in demand from July to October.

With five depots spread across the north of England, Carrs Billington experiences demand at different times, in different areas. "Our Hexham depot supplies more gas oil at harvest time due to the number of arable farms and better harvest conditions, whilst Cumbria's better suited to growing grass and is busiest at silage time in late May and June, and again at the end of summer," explains Derek.

At Cornish distributor Consols Oils, volumes peak at harvest times. "Service levels are crucial, but fuel is always being used so life goes on. Fortunately there's usually a very clear division between peak gas oil volumes and heating oil demand," adds Kevin.
"We've exhibited for a number of years," company owner Andy Middleton told FON. "We need to have a presence at the agricultural shows – it's a good opportunity to see our regular customers and pick up new business amongst the farming community."

"It's important not to judge your success by what you sell at the show," he added. "A week before last year's Royal Welsh Show, we sold two tanks to a customer we'd first met at the show in 2011."

Gravitas or gimmick?

As demonstrated above, many distributors reported that their presence at county shows was still a very important part of their marketing and PR strategy. Having gone down this route in the past, Consols however now believes that the 'best route to market is a smart, well-liveried truck, competitive price and good service.' "It's that simple – gimmicks are history," said Kevin.

Distributors are invited to send their opinions and/or photographs to liz@fueloilnews.co.uk.