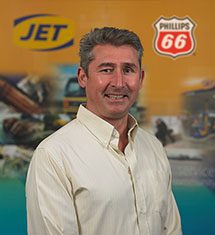 Phillips 66 has further strengthened its commitment to UK fuel sales, appointing Tony Reddington as national sales manager for its UK & Ireland marketing division.
In his new role, Tony will be 100% customer-focused, targeting new customers and strengthening existing relationships with supermarkets and high volume resellers and dealers throughout the UK and Ireland. He will take responsibility for the development of the company's speciality fuel businesses – marine, aviation and LPG.
Since joining the company in 1987, Tony has held a number of roles across its upstream, downstream and corporate divisions, with a particular specialism in finance.
Pete George, the company's managing director UK & Ireland marketing, commented: "Tony has extensive experience of our business and our brand, as well as an in-depth understanding of the UK and Ireland's fuel market. He is well-placed to take on the challenge of increasing our market share, identifying new opportunities and developing our customer base across all of our fuel products." www.phillips66.co.uk