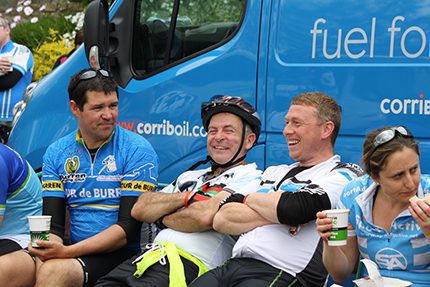 Corrib Oil once again sponsored the annual Tour de Lough Corrib in Connemara with money raised beating last year's €50,000.
Organised by the heart and stroke charity Croi, this year's event raised €72,405 for the West of Ireland's Cardiac Foundation. The event, which is in its 18th year, has been sponsored by Corrib Oil since its inception.
This year saw over 900 cyclists taking part, including cycling legend Sean Kelly who once again completed the tour and rallied his fellow cyclists who followed a 27.5 or 75 mile route.
From its strategically located depot network, Corrib Oil delivers heating oil to Counties Cavan, Clare, Galway, Laois, Leitrim, Limerick, Longford, Offaly, Mayo, Roscommon, Tipperary and Westmeath in a modern fleet of over 60 fuel tankers.