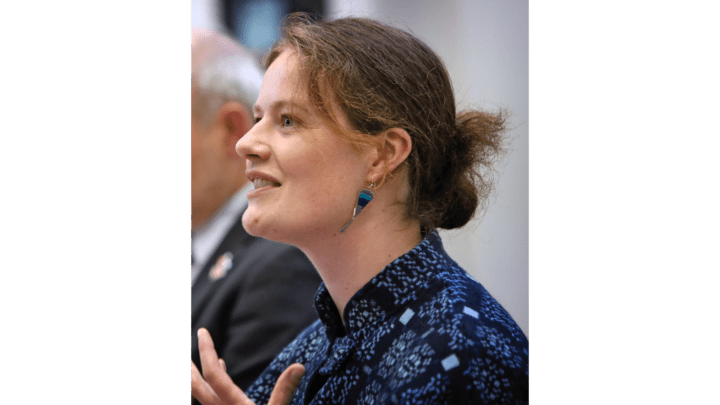 Long a strategically important reservoir for oil and gas, the North Sea is now a pivotal ground zero for net zero, with regional oil and gas producers in Denmark, Norway and the UK deliberating over oil and gas transition pathways that will be vital to national, regional and global climate goals. With the energy and climate crises at the forefront of people's minds, decisions taken in the North Sea now will have lasting global impacts and could offer a blueprint for clean and just fossil fuel transitions.
To me, it is clear that, without bold and stable pathways towards such an energy transition in the region, Paris Agreement climate goals are at risk worldwide. The North Sea- dependent economies are blessed with the resources, knowledge and skills to lead the way on a transition that delivers both clean energy and justice for the individuals, communities, regions and organisations impacted by the phase-out.
Each country faces unique challenges to deliver on the region's potential. Norway's oil and gas sector employs 6% of its workforce, Denmark is the EU's largest oil producer, while a politically embattled UK aims to expand oil and gas exploration in the misplaced hope it will help solve the energy price and supply crisis.
Each must tackle its circumstances with bold solutions and concrete roadmaps, outlined in recent Oil and Gas Transitions (OGT) initiative reports, to ensure decarbonisation commitments are met, and met in a just way.
Devolution and faster decision-making are vital for the UK to meet its net zero targets
The UK has a clear climate vision and a legally binding net zero target of 2050. But its climate goals are currently at risk in the face of the energy crisis – exacerbated by a backdrop of economic turmoil and political chaos. The short- lived Truss government's plan to announce over 100 new North Sea oil and gas licenses is entirely incompatible with decarbonization targets. Those communities that rely on oil and gas, such as large areas of Scotland – where geographic share of the UK's oil and gas production is 84% and the sector supports around 196,000 jobs – are concerned about how an eventual clean transition will impact their economic security, particularly when the country is soon expected to enter recession, and need political certainty.
Here, the challenge lies largely with the new government, which must be unwavering on climate-aligned policy. Our OGT report recommends that the UK could benefit from further devolution in decision-making powers to speed up regional governance and deliver faster action – opening opportunities to reskill oil and gas sector workers to transition to clean energy jobs, or jobs in other sectors.
Our report also advises that the UK needs a unified roadmap and climate targets to encourage political commitment and accountability. Together with reskilling programmes, and innovation to establish carbon capture and storage (CCS) at scale, this could help form a long-term clean energy strategy that reduces the current market volatility that, ironically, is pushing the government towards North Sea oil and gas.
Government-led attitude change is key to decarbonising Norway's economy
The oil and gas sector is a significant contributor to Norway's economy, providing 40% exports and 14% of GDP, supporting up to 200,000 jobs and generating a predicted US$131bn in revenues next year. Perhaps because of this (and despite oil and gas contributing a quarter of its annual CO2 emissions), Norway has not yet set a clear net zero vision to match its alliance to the Paris Agreement.
The focus here should be on changing attitudes: led by the government, the public must switch support from oil and gas to proven net zero technologies, including offshore wind, and future ones, including CCS.
If such a behavioural transition takes place, the groundswell of support could lead to a new decarbonised economy for Norway, based on installation of up to 50GW wind power by 2050, and storage of 35 mega tonnes of CO2 by 2035. But this will only happen with a rock-solid pathway and a determined sea change from the government.
EU's largest oil producer Denmark is just 20 years from net zero – if it follows the right roadmap
Denmark has a clear vision to phase out fossil fuel extraction, taking it from the EU's largest oil producer to decarbonisation in two decades. But to get there requires a concrete roadmap – currently lacking – and vital fiscal answers. Given how significant the oil and gas sector is to the Danish economy and welfare state – contributing $1bn in state revenue in 2019 – this transition can only be just if this lost state revenue is replaced by a green economy, and the workforce is comprehensively supported into roles within it.
The OGT report shows that, theoretically, Denmark could reach net zero by 2042, or as early as 2034. Vitally soon in net zero terms; perhaps too soon for the 4,000 workers in the sector reliant on oil and gas-based salaries and, consequently, the economy those salaries support. But the timeline could be kept on track by readying the workforce to transfer their skills into clean technologies: mostly renewables, with some CCS and energy storage, or indeed other sectors, which would also compensate for any lost state revenue.
What Denmark needs to get to 2042 this way is an independent committee, which would co-create the roadmap it currently lacks, while simultaneously holding to account those in power, creating policies to build markets in renewable power and reskill its workforce, and supporting innovation.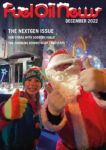 This article originally appeared in the December 2022 issue of Fuel Oil News magazine.
View the magazine