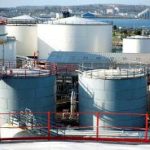 "We are launching this consultation to ensure our oil stocking system continues to follow best practice, remains fit for purpose and provides the foundation to a vibrant UK oil industry," said energy and climate change secretary, Edward Davey.

At UKPIA, director general Chris Hunt welcomed the government's consultation: "We would support the establishment of an independent stockholding agency to manage the Compulsory Stock Obligation (CSO) going forward. We welcome DECC's commitment to examine the case for this approach, and look forward to responding to this key consultation."

The Downstream Fuel Association also supports the consultation and DECC's consideration of a centralised stocking agency, in particular. Chief executive Teresa Sayers said: "This is a unique opportunity to ensure the UK finds the most cost effective way to comply with its international oil stocking obligations."

Have your say in the consultation by clicking here.

Responses are requested no later than 7 June 2013 and should be emailed to deccdownstreamoilteam@decc.gsi.gov.uk or, if in hard copy, to David Rolfe Department for Energy and Climate Change (Area 3E), 3 Whitehall Place, London, SW1A 2AW.

Official published figures in Energy Trends March 2013 showed the UK had stocks equal to around 84 days of average consumption are available by clicking here.