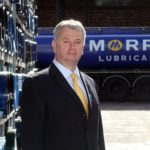 Jan Trocki, marketing and technology general manager at Morris Lubricants will be speaking at the 17th ICIS World Base Oils and Lubricants Conference in London. 
Addressing around 600 delegates this Thursday (21st February) at the Hilton London Metropole, Jan will focus on the challenges facing smaller blending companies.  Despite difficult operating environments, he will reassure delegates that there are many strengths and advantages amongst these companies.
Jan will also act as chairman for the conference on day two (Friday 22nd February), which will include speakers from Shell and Peugeot.
A prominent figure in the European lubricants industry, Jan was recruited last April by Shrewsbury-based Morris Lubricants.  He previously held senior managerial positions with BP, Castrol and SK Lubricants Europe BV, a subsidiary of Korea's largest energy company for three years. He is chairman of the technical council at ATIEL, the technical association of the European lubricants industry.
It will be the third year running that Jan has addressed this major conference, which attracts delegates from around the world and shares unrivalled market intelligence.
www.icisconference.com/worldbaseoils
To return to the newsletter click here.