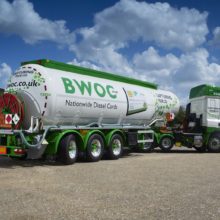 Re-established last July, the UK Downstream Oil Distribution Forum (DODF) provides an on-going forum for the discussion and resolution of issues relating to health & safety in the downstream oil industry.

The newly constituted group, which represents trade bodies, haulage companies, Unite, the HSE and government departments has agreed a training standard for all petroleum drivers. This will be additional to ADR and specific to the industry sector and five industry sub sectors – home heat, commercial, aviation, retail and marine.

Forum members include Turners, Norbert Dentressangle, Wincanton, Greenergy, BP, GB Oils and Suckling Transport.

Colin Rutherford, general manager, Turners commented: "The DODF training standard will build on the good practice that already exists in many parts of the industry. The combination of an industry-wide training standard with written/practical assessment will guarantee that all drivers in the industry have been trained to a consistently high standard. We envisage the proposed annual refresher day will also count as driver CPC training and are working to ensure that is the case."

Content will be delivered by a combination of accredited inhouse or third party training providers. On completion of a written and practical assessment, drivers will be issued with a safety passport. The passport will be valid for five years, but will be subject to an annual refresher assessment.

The DODF is now looking to appoint a scheme manager and is working with terminal operators and owners of petroleum products to ensure the scheme has maximum take up across the industry.

To return to the newsletter click here.